Sports Fundraising Ideas

Top Sports Fundraising Ideas

Sports fundraising has become an important fixture in organized sports. Municipalities are continuing to cut down on budgets for sports in schools and communities in order save money in the current economy. To further cut costs, school boards are even starting to remove physical education from school curriculums. Lack of funding coupled with the year over year increase in the cost of travel, registration and equipment makes sports fundraising ideas necessary in order to keep children fit and active.

The cost of managing leagues and associations is also continuing to increase. It's not uncommon for leagues and associations to ask their members to help in fundraising so they can stay afloat. With funding being an issue across all areas of organized sport, what is the best solution for your sports fundraiser?

The Just Fundraising Approach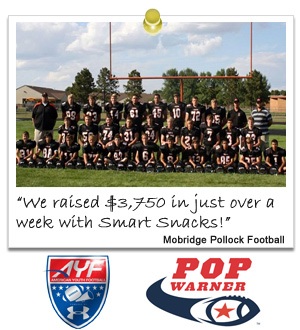 The good news is JustFundraising.com has over 15 years of experience helping leagues, teams, coaches, and parents reach their fundraising goals. Regardless of the sport you're fundraising for; JustFundraising.com can find a solution that suits your needs. We have helped school and community sports teams achieve their goals with fundraising profits as high as 40% to 100%! Our winning line-up of no money-up-front fundraisers means you can run your fundraiser with no financial risk.
JustFundraising Offers the Following to Ensure You Raise More:
Fundraising Experts To Help Guide You

Free Order-Takers and Free Shipping

High Quality Products That Sell Themselves

20+ FREE-to-Start Fundraisers

The Highest Profit Guarantee or Your Order is FREE

So How do You Get Started?
Scroll down to see a list of the most popular sports being played in America today. Each section has more in-depth information about your sport along with great tips on how to manage a successful and safe fundraiser. We work with you to create a tailored fundraising campaign that is profitable & easy.
Or you can navigate through our top 3 sports fundraising products and get started right away!
And don't worry; even if your sport isn't listed below, you can give us a call at 1-888-440-4114 and we will be happy provide you with a customized fundraising solution.

Take The Next Step to A Better Sports Fundraiser
Request your

Fundraising Info Kit

Call our friendly team at 1-888-440-4114
Browse Just Fundraising's products to get started