Top Charity Fundraising Ideas

Charity Fundraising

There are many causes and charities that the general public might not be aware of, either due to underfunding or lack of exposure. Lesser known charities are well aware of how difficult it can be to generate funds to sustain themselves because there is, first and foremost, a need to educate the public about the cause before large-scale fundraising is even possible. While it takes a determined and motivated leader to see fundraising campaigns through successfully, sometimes the pure vigilance of an individual or small group is not enough to achieve expected fundraising goals.

Fundraising for charities is not only difficult to accomplish, but the thought required in order to put together an exciting and engaging campaign can be exhausting. Understanding the needs and wants of your community is only the first step. Satisfying them through an initiative that is fun to organize and participate in is quite another challenge. But don't worry, we're here to help! Regardless of the size of your charity, JustFundraising.com provides personal fundraising assistants to help you meet your fundraising objectives.

We Get Hands-On No Matter How Small the Cause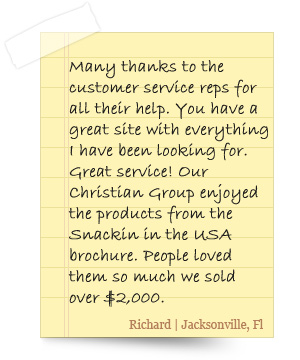 Even if your charity does not fall into our other fundraising ideas sections, at JustFundraising.com, we have teams of professional fundraising advisors who have helped thousands of causes across over 30,000 groups earn more than $70 million for their charities. Our expertise allows us to recommend interesting, high-profit product fundraisers - and we help see campaigns through from beginning to end. Get in touch for a completely personalized fundraising plan today.
JustFundraising Offers the Following to Ensure You Raise More:
Fundraising Experts To Help Guide You

Free Order-Takers and Free Shipping

High Quality Products That Sell Themselves

20+ FREE-to-Start Fundraisers

The Highest Profit Guarantee or Your Order is FREE
For helpful fundraising tips on how to setup your charity fundraiser click here or scroll-down the page.

Browse our Other Categories of Charity Fundraising Products
How to Plan Your Charity Fundraiser Successfully
If you're fundraising for a cause that you are passionate about, don't lose out on the chance to generate as much exposure for your charity as you can. You're undoubtedly out there communicating with friends, family, neighbors and others, so spread the word and create supporters for life. I hope the following tips and ideas will help: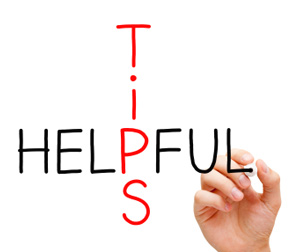 Decide on the Right Fundraiser!
Are you fundraising on your own or as a club? If you're fundraising single-handedly, you need to inquire about the smallest order size for some of the products. You don't want to find yourself with left-over inventory, because it will eat into your profits. JustFundraising.com has quite a few fundraising products that have a minimum order of simply 1 case for about a $100 cost - from lollipops, to beef jerky, Hershey's candy bars and much more. In addition to this, there's zero shipping and handling charge! If you're a group, you can take advantage of some volume savings, so you'll profit much more.
Are you selling items they desire? If you're raising profit for a women's cause, most likely re-usable shopping designer bags, flower bulbs and seeds or fabulous cookie dough would be a good choice. When fundraising for a men's cause, think about beef sticks, or a number spicy, salty and sweet nuts and snack food items!
If the price is off, you're doomed! It not only has to be the right product, it has to be the

right price

! We've discovered that $10 frozen cookie dough, in some communities, sells 2-3 x more as opposed to the $14-$15 cookies. Though in several other towns, the price has no impact. $20 goods in many affluent neighborhoods sell absolutely fine, however in others, won't sell the least bit. Ensure that you've worked out the most ideal pricing for your city.
Will your fundraiser product help to develop exposure for your charity? Given achieving more awareness and exposure for your cause is key to you, look into a customizable or personalized item like custom discount cards, donation scratch cards, personalized t-shirts, water bottles or pens, or similar goods that can carry your logo and slogan. Personalized solutions ordinarily suggest you need to purchase in volume, so if there are just a few of you doing the fundraiser, you'll want to stay away from personalized goods.
We want to help. Call one of our experts at 1-888-440-4114. We'll answer your questions and help you find the perfect charity fundraiser for you.
Get Well Organized!
Establish exactly the reasons why you are fund raising - this needs to be announced right through your charity fundraiser, through all channels available to ensure the fundraising participants and supporters understand what they're applying their hard work and precious dollars towards.
Decide on how much money you realistically would like to raise. If it's a lot, look into breaking it down over a range of fundraising campaigns or activities.
Establish who your volunteers and sellers will be, and how much each needs to sell, in order for you to reach your target.
Manage your assistants and sellers properly - work with individuals that are sentimentally connected to your charity, be crystal clear concerning their responsibilities and objectives, and don't omit to thank them and validate their efforts frequently.
Pinpoint all the key dates -launch date, collection dates, final date to return all funds raised, etc.
Consider perks for your charities` helpers and sellers - in many cases you won't need to have any given that they're assisting you because they believe in the charity and the entire purpose is to raise funds. Typically, acknowledgement, a personal thank-you and the experience of realizing their goal is ample.
Educate Your Fundraising Participants HOW and WHERE to Sell!
Be certain your sellers have a copy of the perfect sales pitch and have them perform it a few times on the day of your kick-off launch. Remind them that people's generosity comes from being conscious of WHY you are fundraising!
Consider having teenagers and adults sell door-to-door in your community, but be certain they are doing this in 2's and 3's.
Remind them to ask work mates to assist your cause.
Make sure they know to speak with classmates and friends via Facebook and other social network sites and ask them to support your fundraising initiatives.
Have your more friendly volunteers set-up stands in busy areas including malls, food markets, sports arenas - be certain to get consent first.
Generate Awareness for Your Charity Fundraiser!
Get free advertising: Secure donated advertising space in your local newspaper, on your city web site, and on any city managed digital display.
Use social websites: If your non-profit has a website or Facebook page, take the opportunity to notify your volunteers, sellers, fans, followers and other potential supporters about your cause and HOW their financial support will make a difference!
Your sellers: Make sure they detail your charity quickly but effectively, itemizing the top 1-3 key things that you'd like your community to remember about your non-profit. Whether a person supports your fundraiser or not, hand them a basic flier describing your non-profit - "3 things you should know about our cause" - it's a fantastic way to inform them and create awareness!
Customized fundraising items: Sell a fundraising product that has your custom logo and slogan on it. Scratch cards, customized discount cards, personalized pens, awareness wristbands and other customizable merchandise are a fantastic way to regularly remind your supporters of your organization.
Search for the BEST places to sell: You want to sell where your customer base hangs out in big numbers - for instance, if you're raising dollars for a breast cancer walk, organize a selling booth at the retail establishments that feature more ladies' goods and services - i.e. grocery stores, ladies' fitness centres and ladies' clothing store, for example. However, if you're doing a campaign for prostate cancer, go get your supporters at places like your hometown sports stadiums and popular local bars.
Fundraising Safety Guidelines:
Children shouldn't fundraise house-to-house alone. They must always be accompanied by a parent.
Teenagers and adults should fundraise in 2's or 3's and make certain that they never enter someone's house under any circumstance. It's also smart to leave one person at the end of the driveway if perhaps they need to call for help.
Don't keep loads of money on you. Store it aside every now and then, prior to heading back out to raise more charity dollars.

All I can say is wow! I ordered t-shirts for our charity fundraising team to wear and I received them in just a week. Thank you so much for the prompt service. I will order again. P.S. The order looks great!"
My Group was hesitant to order something since we were unfamiliar with your company. We took a chance and you really went above and beyond. Your website was user friendly and I did not experience any complications while using it. We did our fundraiser with the Environmental Dodo Bags and we sold over a 100 bags, My Group and I are already searching your site to see what fundraiser I should do next.