Top Preschool Fundraising Ideas

Preschool Fundraising

Preschools and daycares aren't always the best funded by government and some aren't funded at all. When deciding on a preschool, you want one that is going to provide the best learning experience and personal development for your child. Enhanced learning doesn't come cheap - educational tools such as children's books, art supplies, educational software, special in-preschool activities, field trips, and special guests all cost a substantial amount of money.

In order to maintain affordable preschool fees, as well as provide a quality learning experience, preschools and daycares often turn to fundraising. One common fundraiser is the book sale, where parents are invited to purchase children's books from a catalog and a percentage of the sales go to the preschool. Another common fundraiser includes fruit sales, where the parents sell oranges, grapefruit, or high quality apples in bulk. Other fundraisers may have the parents selling products from an order-taker such as gourmet snacks, frozen cookie dough, flower bulbs, wrapping paper and fashionable tote bags. Parents are super-busy, so it's crucial that the fundraising ideas you choose for your preschool are easy and yield a high financial return.

We Care About Your Kids!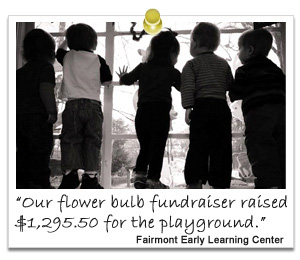 We know that you're playing a vital role in the growth of our children, and we want to help! For over 15 years, JustFundraising has helped daycares, preschools, and other preschool and youth sports groups raise over $70 million. We offer over 40 proven, quality fundraising products, we guarantee the highest profit, and we have a team of fundraising experts ready to help you choose your best preschool fundraiser. JustFundraising has a winning line-up of over 20 no money-up-front fundraisers, which means you can get started without any financial risk.
JustFundraising Offers the Following to Ensure You Raise More:
Fundraising Experts To Help Guide You

Free Order-Takers and Free Shipping

High Quality Products That Sell Themselves

20+ FREE-to-Start Fundraisers

The Highest Profit Guarantee or Your Order is FREE
For helpful fundraising tips on how to setup your school fundraiser click here or scroll-down the page.

Browse our Other Categories of Preschool Fundraising Products
Fundraising Guidelines for Preschools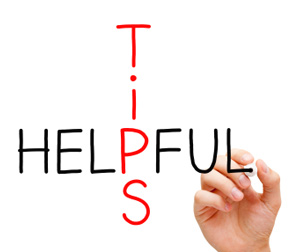 Do Your Research to Find The BEST Fundraiser
Before starting your fundraising activities, you will want to get a good sense of the demands of your fundraiser as well as your local community. Listed below are some factors to consider prior to deciding which fundraising products you should sell:
Price Point - Have a feeling of the economical circumstance from the neighborhoods you'll be reaching out to. You need to provide a product that is in line along with your area's means. Be sure the goods provided by your fundraiser will be costed appropriately for the community.
Demand - Find out what is well-liked or in-demand inside your location. You should ensure you are offering an item that your supporters would like. Offering an in-demand item minimizes the sales stress on your volunteers by letting the item speak for itself. Keep to this quick suggestion and it'll aid your fundraising sales immensely.
Quality - While an excellent cause like a preschool fundraiser is actually a strong motivator for potential contributors, you can't ignore the influence of a premium quality fundraising item. An incredible item could mean many contributions from the same supporters for the reason that you are supplying a product they definitely take pleasure in. In addition, it suggests they'll be a lot more likely to help your cause next time you visit them.
Profit Level - It's vital you find an item that has a very good balance with the above listed points but it is just as important to not forget your profit level. If your item fits every other requirement but doesn't generate earnings for the fundraiser, then it is not working towards your school's fundraising objectives. Decide on merchandise that offers at least a 40% profit return. This will drive down the number of unit sales needed to reach your objective.
We want to help. Call one of our experts at 1-888-440-4114. We'll answer your questions and help you find the perfect fundraiser for your school.
Get Organized
The larger your preschool, the more important the following tips are. If we include parents, teachers and staff, your fundraising campaign may require that you coordinate a significant number of people for your fundraiser. With this in mind, you need to get organized and create a fundraising strategy that considers both your communication and management needs. Consider the following:
Identify your fundraising goal, in addition to individual sales targets, and be sure they're communicated consistently to parents of your preschool children, throughout the fundraiser.
Prepare a list of adult volunteers or teachers/helpers and summarize their tasks - weekly funds collection, distribution day, and so forth.
Put together a list of times from kick-off date, to collection dates, to distribution day, and abide by them.
Prepare a list of weekly meeting dates for the Fundraising Board, so you may tackle any problems in a timely fashion. Obtain all of their emails and make certain your CCed on any fundraising-related situation, so you can remain in the loop.
Set up an incentive plan to motivate the parents. Have a spot within the preschool where children and parents can see the rewards throughout the fundraiser.
If applicable, have the best speaker, generally the head of the preschool, be part of the kick-off sales pitch.
Prepare weekly letters and or emails to help keep the parents informed in regards to the fundraiser status.
Motivate Your Preschool Fundraising Participants
It may be tough to sustain morale throughout the fundraiser (some can last the complete preschool year!) so you, being an organizer, should employ tactics to keep motivation high. Try these tips:
Assign private 'accounts' for individuals, groups or classes so their progress and contribution could be tracked separately. This could help add a healthful competitive spirit that may give a good increase to parent's motivation.
Offer gifts or other incentives to parents and teachers who surpass specific milestones like quickest or most sales.
Do shout-outs (can be in the form of a poster at the entrance of your preschool or an email) acknowledging parents who are selling the most or have the most improved sales. Public recognition is a powerful motivator.
Remember to help keep fun atmosphere so volunteers can go about their responsibilities within a pressure-free environment. A lot of stress on your volunteers can result in issues with motivation.
Make sure you thank your supporters for their purchases and tell them the difference they made in helping your preschool.
Preschool Fundraising Safety Suggestions
With all of the wonderful components fundraising has to offer, we can't forget about a crucial point - SAFETY. Be sure to speak about fundraising safety at the fundraising kick-off meeting. Here are some simple fundraising safety tips:
If your young children go door-to-door fundraising, they MUST be in the company of their parent.
Yes, EVEN parents should use the buddy system when fundraising door-to-door.
No one should ever enter inside the household of strangers when going house-to-house. All fundraising activities should take place several feet from the front door.
Ensure parents don't carry a significant amount of money on them.

We just completed the Snackin' in the USA fundraiser and raised almost $1200!!!! Thanks to Justfundraising we get new playground equipment.
This is my daycare and we did a Quote Candles fundraiser for new outside toys and new educational supplies! And with the money we had left over we had a family day at the Waterpark!! So much fun since some of the parents never gets to see each other! Thanks so much!