Top Relay for Life Fundraising Ideas

Relay for Life Fundraising

The Relay for Life program gives communities the opportunity to celebrate cancer survivors, remember and honor loved ones lost, and to fight back against all types of cancers. A non-competitive fundraising event, Relay for Life looks to incorporate people of all ages and fitness levels—maximizing the amount of attention they can gather for their cause. For this initiative, Relay for Life encourages online donations because the payments are simple and quick. However, other successful campaigns include offline events such as bake sales, yard sales, dance events, and product sales.

After setting fundraising goals, it is imperative to brainstorm creative fundraising ideas that you feel will open your communities` wallets. These ideas can go beyond traditional fundraising events to better target your immediate community. By imagining and building a personalized offline campaign and supporting these efforts with an online initiative, groups can raise huge amounts of money for this brave cause. With all the options available it can be hard to know where to start.

Justfundraising.com Will Simplify Your Fundraising Needs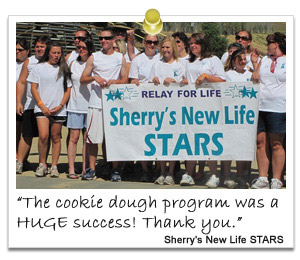 JustFundraising.com has helped over 30,000 groups deploy fundraising campaigns that have earned more than $70 million for their respective causes. These programs are an asset to any fundraising initiative, and provide an easy, high-profit parallel to ongoing online campaigns. Our tailored fundraising programs allow groups of any size to reach their objectives almost effortlessly.
JustFundraising Offers the Following to Ensure You Raise More:
Fundraising Experts To Help Guide You

Free Order-Takers and Free Shipping

High Quality Products That Sell Themselves

20+ FREE-to-Start Fundraisers

The Highest Profit Guarantee or Your Order is FREE
For helpful fundraising tips on how to setup your fundraiser click here or scroll-down the page.

Browse our Other Categories of Relay For Life Fundraising Products
How to Plan Your Relay For Life Fundraiser!
Your Relay For Life fundraiser will be considered a success if you hit your profit target AND create a bond and understanding of your charity with your community. Consider the fundraising tips and ideas below, so that you can achieve your fundraising targets: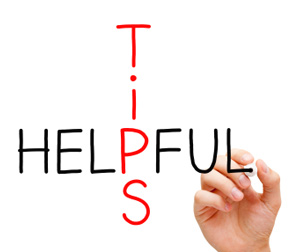 Pick out the Perfect Fundraiser!
Are you fundraising single-handedly or as a club? If you're fundraising single-handedly, you need to enquire about the smallest order size for some of the products. You do not want to find yourself with left-over inventory, because it will eat directly into your profits. JustFundraising.com has several fundraising products that have a minimum order of only 1 case for about a $100 cost - from lollipops, to beef jerky, Hershey's chocolate bars and much more. Also, there's zero transportation cost! If you're a group, you can take advantage of some volume discounted rates, so you'll profit much more.
Are you offering products they like? If you're raising dollars for a women's cause, perhaps re-usable shopping designer totes, flower bulbs or delicious cookie dough would be most effective? When fundraising profit for a men's charitable organization, look at beef sticks, or a number spicy, salty and sweet nuts and snacks!
Is the price right? It not only has to be the right product, it has to be the

right

price! We've observed that $10 frozen cookie dough, in some cities, sells 2-3 x more versus $14-$15 larger sized cookie dough. But still in some other towns, they sell the same. In more well-off areas, $20 merchandise often sells very nicely, whereas in others, it won't sell no matter what. Make sure that you've figured out the most ideal pricing for your neighborhood.
Can your fundraiser product help to promote understanding of Relay For Life?
To achieve more understanding and awareness for your charity, explore a build-your-own or personalized item such as custom discount cards, donation cards, personalized apparel, water bottles or pens, or other goods which may feature your custom logo and slogan. If you want to buy customized items, you have to buy in higher volume, so keep that in mind if there are only a few of you fundraising.
We want to help. Call one of our experts at 1-888-440-4114. We'll answer your questions and help you find the perfect fundraiser for you.
Get Organized!
Specify exactly why you are raising money - this needs to be announced right through the fundraiser, via every one of your channels available so the group members and supporters know what they're putting their effort and hard-earned dollars towards.
Decide the quantity of money you realistically have to raise. If it seems like a lot, explore breaking it down over a few fundraising campaigns or activities.
Decide who your volunteers and sellers will be, and the amount each needs to sell, in order for you to achieve your target.
Manage your helpers and sellers properly - bring in persons who are emotionally connected to your non-profit, be specific concerning their accountabilities and targets, and don't neglect to thank them and validate their efforts regularly.
Pinpoint all the key dates -launch day, collection dates, final date to submit all funds raised, etc.
Consider inducements for your assistants and sellers - in many instances you won't need to have any seeing that they're assisting you because they believe in the cause and the entire purpose is to raise funds. Often, acknowledgement, a personal thank-you and the sense of hitting their target is plenty.
Educate Your Fundraising Participants HOW and WHERE to Sell!
Ensure that your sellers have a copy of the ultimate sales pitch and get them to practice it a couple of times on the day of your kick-off launch. Remind them that people's generosity derives from knowing WHY you are fundraising!
Consider having adolescents and adults sell door-to-door in your community, but make certain they are doing this in 2's and 3's.
Advise them to ask office workers to assist your Relay for Life cause.
Make sure they know to communicate with buddies via Facebook and other social network sites and ask them to support your fundraising initiatives.
Have your more friendly volunteers set-up booths in high traffic areas including shopping malls, grocery stores, sports arenas - ensure to get authorization first.
Create Awareness for Your Relay for Life Fundraiser!
Get free advertising: Request donated advertising space in your local newspaper, on your city web site, and on any city managed digital display.
Use social media: In the event your Relay for Life non-profit has a web-site or Facebook page, take the opportunity to notify your volunteers, sellers, fans, followers and other likely supporters about your cause and HOW their support will make an impact!
Your sellers: Ensure that they explain your charity rapidly but effectively, listing the top 1-3 key aspects that you'd like your community to retain in mind about your charity. Whether an individual supports your fundraiser or not, offer them a basic flier detailing your cause - "3 things you should know about our cause" - it's a great way to inform them and build awareness!
Personalized fundraising items: Sell a fundraising product that has your custom logo and slogan on it. Scratch cards, custom savings cards, personalized pens, awareness wristbands and other customized products are a fantastic way to repeatedly remind your supporters of your organization.
Location, Location, Location!: To begin, never waste your time fundraising in low traffic locations. Secondly, identify who your supporters will be, and seek them out. Dependent on the cause, maybe men, women, elders, or teens may be more inclined to support you. Set-up booths or sell your items where they hang-out - i.e. grocery chains, ladies' gyms, stadiums and arenas, etc.
Fundraising Safety Tips:
Youngsters should never fundraise house-to-house alone. They need to always be in the company of a parent.
Adolescents and adults really should fundraise in two's or three's and be sure they never enter someone's residence under any condition. It's also ideal to leave 1 individual at the end of the driveway just in case they need to call for assistance.
Don't keep loads of money on you. Store it away occasionally, before heading back out to raise money.

JustFundraising products items sell themselves. Customer service was fantastic. We have received such great help it has been easy to raise funds.Thank you for the opportunity.