Top Adoption Fundraising Ideas

Adoption Fundraising

Child adoption is a serious, long-term commitment that not only changes the lives of parents-to-be, but also looks to considerably improve the livelihood of the adopted child. Whether adopting from within the nation or from another country, there are heavy fees that can sometimes push eager and loving adopters into financial debt. Besides the lengthy process and understanding the legal ramifications, and new responsibilities, adoption can introduce new financial strains to couples that normally consider themselves economically stable.

Although part of the cost can be covered by tax accreditation and applying for grants, in today's economy, most parents-to-be will still need several thousands of dollars to enter into adoption programs. To cover the costs of adoption, prospective adopters organize street sales, group banquets or silent auctions—anything to get the community involved in their mission. These events are sometimes more exhausting than they are rewarding, and potential adopters would see more profits from more innovative, self-driven adoption fundraising campaigns.

Taking the Reins for Parenthood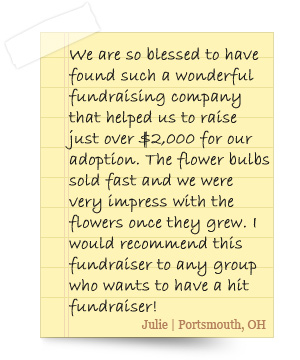 At JustFundraising.com, our expertise is at your disposal. We have helped over 30,000 groups raise $70 million for various causes, using various fundraising ideas, to incredible degrees of success. Our products help potential adopters meet their fundraising goals to bring them and their adoptive children together, without the financial burden.
JustFundraising Offers the Following to Ensure You Raise More:
Fundraising Experts To Help Guide You

Free Order-Takers and Free Shipping

High Quality Products That Sell Themselves

20+ FREE-to-Start Fundraisers

The Highest Profit Guarantee or Your Order is FREE
For helpful fundraising tips on how to setup your adoption fundraiser click here or scroll-down the page.

Browse our Other Categories of Adoption Fundraising Products
How to Plan Your Charity Fundraiser Effectively!
Consider the tip fundraising tips and ideas below to help execute an effective adoption fundraising campaign, from beginning to end: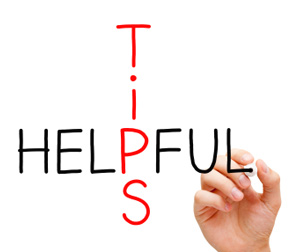 Choose the Right Fundraiser!
Are you fundraising individually or as a group? If you're fundraising by yourself, you need to inquire about the smallest order size for some of the products. You don't want to wind up with left-over inventory, because it will eat directly into your profits. JustFundraising.com has many fundraising products that have a minimum order of simply 1 case for about a $100 cost - from lollipops, to beef jerky, Hershey's candy bars and much more. Better yet, there's absolutely no shipping charges! If you're a group, you can take advantage of some volume rate reductions, so you'll profit substantially more.
Are you providing a product they would like? If you feel your target market for your adoption fundraiser may be more women than men, possibly consider re-usable shopping totes, flower bulbs and seeds or gourmet cookie dough? When fundraising
Is the price right? Choosing the right product includes choosing one with the right price. We've determined that $10 frozen cookie dough, in some regions, sells three times more versus $14-$15 larger format cookie dough. And yet in several other regions, they will sell the very same volume. $20 products in more prosperous areas sell really well, where in others, won't sell the slightest bit. Ensure that you've established the appropriate price for your own neighborhood.
We want to help. Call one of our experts at 1-888-440-4114. We'll answer your questions and help you find the perfect fundraiser for you.
Get Well Organized
Establish clearly why you are fund raising - this needs to be announced during the fundraiser, by way of all your channels available, to make certain that the fundraising participants and supporters understand what they're putting their time and energy and valuable dollars towards.
Decide on how much you realistically need to raise. If it's a lot, explore breaking it down over a range of fundraising campaigns or activities.
Figure out who your volunteers and sellers are going to be, and how much each needs to sell, in order for you to achieve your goal.
Manage your helpers and sellers properly - bring in people who're emotionally connected to your non-profit, be precise concerning their responsibilities and targets, and don't fail to thank them and validate their efforts regularly.
Determine all the key dates -launch date, collection dates, final date to turn in all monies raised, etc.
Consider perks for your assistants and sellers - in many instances you will not need any given that they're supporting you because they believe in your adoption fundraiser and the whole purpose is to raise funds. Often, acknowledgement, a personal thank-you and the feeling of reaching the goal is ample.
Educate Your Fundraising Members HOW and WHERE to Sell!
Ensure that your sellers have a copy of the ideal sales pitch and ask them to practice it a couple of times on the day of your kick-off launch. Remind them that people's generosity comes from being conscious of WHY you are fundraising! Remind them of all the reasons you`re adopting a child, and how the child will benefit too.
Consider having teens and adults sell door-to-door in your community, but be certain they are doing this in 2's and 3's.
Advise them to ask colleagues at the office place to help support your adoption charity.
Make sure they know to connect with buddies via Facebook and other social sites and ask them to assist your fundraising project.
Have your more friendly volunteers set-up stands in super busy areas such as shopping centers, food markets, sports arenas - check to get authorization first.
Build Awareness for Your Adoption Fundraiser!
Get free advertising: Secure donated advertising space in your local newspaper, on your town web site, and on any city controlled digital display.
Use social media: Set-up a web site or Facebook page for your adoption fundraiser and take the opportunity to communicate to your volunteers, sellers, fans, followers and other potential supporters about your cause and HOW their support will make an impact!
Your sellers: Make sure they detail your charity quickly but effectively, mentioning the top 1-3 key points that you'd like your community to retain about your cause.
Search for the BEST spots to sell: You want to sell where your customer base hangs out in droves – raising money for an adoption, I would think that you`ll have many femail supporters –maybe set-up a booth at a mall that which features more ladies' merchandise and services - i.e. groceries, ladies' health center and a ladies' clothing store.
Fundraising Safety Suggestions:
Youngsters shouldn't fundraise home-to-home alone. They should certainly always be accompanied by a parent.
Adolescents and adults should fundraise in 2's or three's and make certain that they never enter into someone's residence under any circumstance. It's also smart to leave one person at the end of the driveway just in case they need to call for assistance.
Don't keep large sums of money on you. Store it away occasionally, before going back out to do more fundraising.

Thank you! We fundraised for Leonard's Adoption and I was so impressed with everything, the people I spoke with on the phone were always friendly and helpful, the brochure looked good and I was so afraid that our order would not come in right because there were so many pieces to it. No need to worry, everything was perfect and came in exactly when I was told it would.
We fundraised to help with the Adoption cost and we used the Fresh cookie dough Factory, we were able to raise almost $400.00. We found it to be simple, easy, and great customer service. Thanks Justfundraising for being available for our use.