Top Football Fundraising Ideas

Football Fundraising

Football runs so deep in our American tradition and culture. Football is the most watched sport in America averaging over 50% of all broadcast television viewership during football season. Spectators don't limit themselves to only watching NFL and College football either, many are watching younger players develop and compete in high school and minor league games.

Coaches and parents know that the cost of being part of a football team today isn't cheap. Club fees alone can be as much as $400 per child not including equipment which can range from $500 to over $1000 per player. If we factor in travel and other expenses it isn't unusual for parents to have to pay close to $5,000 or more per year for a child on a traveling team.

Fundraising for youth football teams is a must and many coaches, parents and volunteers work hard throughout the year to be able to outfit their team. Football teams try different fundraising ideas to keep them in the game including raffles, auctions, car washes, and dinner events. Teams also do product fundraising by selling spirit wear, Hershey bars, nuts and snacks, local discount cards, cookie dough and more. The pressure for a fundraiser to succeed is high because parents and coaches don't want to see kids unable to play for financial reasons. What can you do overcome some of the fundraising challenges your football team faces?

Score a Touchdown with a Just Fundraising Football Fundraiser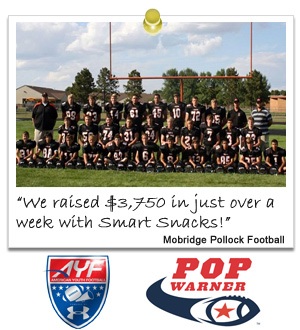 Just Fundraising has been helping teams and leagues that belong to organizations including AYFL, Pop Warner Football, community leagues, as well as school & collegiate teams to successfully reach their fundraising goals, for the past 15 years. We know that fundraising can be a challenge so we work with you to make the experience safe, easy and of course, profitable. We have helped football teams achieve their goals with fundraising profits as high as 90%! Our winning line-up of no money-up-front fundraisers means you can run your fundraiser with no financial risk.
JustFundraising Offers the Following to Ensure You Raise More:
Fundraising Experts To Help Guide You

Free Order-Takers and Free Shipping

High Quality Products That Sell Themselves

20+ FREE-to-Start Fundraisers

The Highest Profit Guarantee or Your Order is FREE
For fundraising tips on how to setup your football fundraiser click here or scroll-down the page.

Browse Our Categories of Football Fundraising Products
Fundraising Tips For Your Approaching Football Fundraiser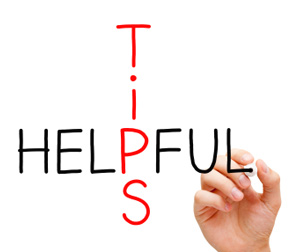 Consider Your Fundraising Product Needs
IS THE FUNDRAISER SOLUTION OF TOP QUALITY? There are numerous individuals who will proudly provide to a good cause but a great product is an incredible motivation. Providing something which everybody enjoys will make sure your cause is appreciated and quite often your supporters are going to be asking you when the subsequent fundraiser might be! If you sell good quality fundraising items, you will ensure satisfied supporters that will buy from your Football team once again.
DOES IT OFFER A SUITABLE EARNINGS LEVEL? As pointed out, great products can create a helpful change to your fundraising functions, however if they do not make money for your Football team they aren't of any help to you. Make sure all of your dedication adds up by selling something which yields a minimum of 40% profit for your team. More cash signifies much more time on the ice!
IS IT THE RIGHT PRICE POINT? Virtually every town is different - their cost tolerance for a fundraiser item may vary from $1 to $20 - guarantee the merchandise you're selling is priced affordably for the community.
IS IT IN DEMAND? Pay attention to your community. You'll want to sell something people truly want. Follow this easy suggestion and it'll grow your fundraising sales significantly. What's better than something that sells itself?
We want to help. Call one of our experts at 1-888-440-4114. We'll answer your questions and help you find the perfect fundraiser for your cheerleading team.
Get together and Encourage Your Football Team
When you have picked a fundraising solution that you will have belief in, you want to teach your team, often both players and parents, to hit the pavement. Meeting people and being able to present your targets is recommended for sales success. Make sure that everyone understands what your financial targets are and what the amount of money will be used for. Below are a few tricks for solid sales:
Think about providing each seller their own individual 'account', so they're exclusively honored for the funds they personally raised.
Challenge your team with awards for quickest / highest sales.
Split up into teams and praise a winner for biggest sales and profits.
Publicly honor your team for an excellent job.
Keep the feeling light and interesting so there is no anxiety that's involved.
Think Of Communication
Volunteers and players need to realize just how many products you count on them to promote in order to reach your Football team's end goal.
Volunteers should know why they may be fundraising and where the money will go - e.g. We must have an additional $2k for bus rentals for the remainder of the away games this current year.
Supply volunteers with the perfect pitch in a letter. It should incorporate a listing of your fundraiser item features and benefits, plus the objective of your fundraiser, to enable them to appropriately get the word out and earn sales amongst friends, neighbors and acquaintances efficiently.
Take advantage of social networks every week to spread the word with regards to your fundraiser to parents and friends to make sure the word can extend further with a click of a button.
Be certain that a big "Thank you!" goes out to all parents, supporters and volunteers soon after the fundraiser. It's an excellent thing for them to unite under your cause so make sure they are informed exactly how much you appreciate their effort and time!
Football Fundraising Basic Safety
Football Fundraising is undoubtedly a positive endeavor thats liable to bring the best out of individuals in your area nevertheless that doesn't mean your members shouldn't behave in a safe way. Abide by these steps to ensure that your team stays safe and protected while you're attaining your fundraiser targets:
Small kids should be with adults when going house-to-house.
Teens of an older age should always employ the buddy system making certain to have no fewer than 2 players operating together.
Do not enter in the home of complete strangers when going house-to-house. Fundraising activities should take place outside the door step, a number of feet from the door to ensure neighbors and passersby have got a clear viewpoint.
Do not keep huge amounts of cash currency. Have volunteers deposit money in a safe and secure place on a continual basis to make sure they're not possessing far too much when going house-house.

We raised $1,380 with the Earth Candles fundraiser! Thank you JustFundraising for helping make our fundraiser so easy.
I was impressed with Justfundraising customer service and having a personal fundraising assistance. Friendly and helpful assistance was given from start to finish of the fundraiser. Our cookie dough fundraiser was a huge success, with a profit of $9500. Everyone loved the cookie dough, and they are looking forward to our next fundraiser.