Top Volleyball Fundraising Ideas

Volleyball Fundraising

Volleyball is an exciting sport requiring teamwork, co-ordination and athleticism. The growth in popularity of volleyball has led to the establishment of a considerable competitive environment for teams to take part in. To stay competitive, coaches and parents need to make sure their teams are equipped properly. Expenses include equipment, team apparel and court-time. Professional coaching, registration and travel fees are another reality of competitive volleyball play. A volleyball season for a travel team can cost several thousand dollars per player.

Volleyball coaches and parents leverage many different fundraising solutions including raffle tickets, bake sales, silent auctions, and car washes. Other solutions include selling spirit wear like t-shirts and hoodies, as well as candy, candles and cookie dough. What fundraising ideas will work best for your volleyball team?

Set Your Perfect Volleyball Fundraiser with Just Fundraising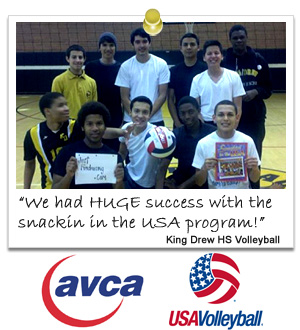 Just Fundraising has been helping volleyball teams in organizations including Volleyball USA, NBVO, NCSVA, NAGVA, AVCA, as well as schools and colleges, successfully reach their fundraising objectives, for over 15 years. We know that fundraising can be challenging so we work with you to make the experience fast, easy and of course, profitable. We have helped youth volleyball teams achieve their fundraising objectives, with fundraising profits as high as 90%! Our winning line-up of no money-up-front fundraisers, means that you can hit your fundraising goals with no financial risk.
JustFundraising Offers the Following to Ensure You Raise More:
Fundraising Experts To Help Guide You

Free Order-Takers and Free Shipping

High Quality Products That Sell Themselves

20+ FREE-to-Start Fundraisers

The Highest Profit Guarantee or Your Order is FREE
For helpful fundraising tips on how to setup your volleyball fundraiser click here or scroll-down the page.

Browse our Other Categories ofVolleyball Fundraising Products
Fundraising Tips For Your future Volleyball Fundraiser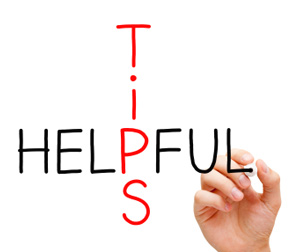 Think about Your Fundraising Product Needs
IS THE FUNDRAISER PRODUCT OF TOP QUALITY?There are lots of people that will gladly contribute to a good cause but an awesome product is a fantastic motivation. Selling an item that everybody loves will make sure your cause is kept in mind and often your supporters are going to be asking you when the following fundraiser might be! If you sell high quality fundraising items, you will guarantee happy supporters that will order from your Volleyball team again.
CAN IT OFFER AN IDEAL EARNINGS LEVEL?As pointed out above, great products can easily make a beneficial change to your fundraising activities, however when they don't generate a profit for one's Volleyball team they aren't of any benefit to you. Make sure that all of your dedication is a good idea by selling something that yields a minimum of 40% profit for your team. More money stands for even more time on the court!
IS THERE AN IDEAL PRICE POINT? Nearly every community is different - their price tolerance for a fundraiser product may vary between $1 to $20 - ensure the product you're providing is listed affordably for the local community.
IS IT IN HIGH DEMAND?Take note of your area. You will need to sell a product people really want. Follow this straightforward tip and it will enhance your fundraising sales immensely. What's as good as an item which markets itself?
We want to help. Call one of our experts at 1-888-440-4114. We'll answer your questions and help you find the perfect fundraiser for your volleyball club.
Round up and Boost Your Volleyball Team
When you have selected a fundraising product that you'll have belief in, you're all set to teach your team, often both players and parents, to hit the pavement. Getting together with people and being able to explain your goals is critical for sales success. Be certain everybody knows what your financial goals are and just what the money is going to be used for. Below are some tricks for serious sales:
Think of giving each seller their own private 'account', so they're exclusively recognized for the funds they individually raised.
Challenge your team with awards for quickest / biggest sales.
Split into teams and praise a winner for top sales.
Publicly commend your team for a truly good job.
Maintain the feeling light and entertaining so there isn't any hassle involved.
Thinkof Communication
Volunteers and players need to understand the number of goods you expect them to supply to help you reach your Volleyball team's end goal.
Volunteers should be aware of for what reason they may be fundraising and where the revenue may go - e.g. We require an additional $2k for bus rentals for the rest of the away games this season.
Supply volunteers with the appropriate pitch inside of a letter. It must include a listing of your fundraiser product features and benefits, plus the objective of your fundraiser, so that they can appropriately get the word out and bring in sales among friends, neighbors and acquaintances easily.
Employ social networking regularly to get the word out with regards to your fundraiser to parents and friends to make sure the word can extend further with a click of a button.
Ensure that a big "Thanks!" goes out to all parents, supporters and volunteers just after the fundraiser. It's an awesome thing for them to unite under your cause so make sure they are cognizant how much you recognize their effort and time!
Volleyball Fundraising Safety
Volleyball Fundraising is certainly a positive project that's liable to bring the very best out of people in your city however that doesn't mean your members shouldn't do things in a secure fashion. Follow these steps to make sure that your team stays protected and safe while you're reaching your fundraiser ambitions:
Young children should be side-by-side adults when going door-to-door.
Teenagers of an older age should utilise the buddy system making sure to have no fewer than 2 players traveling together.
Do not go into the residence of total strangers when going house-to-house. Fundraising activities should take place outside the door step, several feet from the door to be certain neighbors and passersby have a clear view.
Do not keep huge amounts of money currency. Have volunteers store cash in a safe and secure spot on a regular basis to guarantee they're not holding a lot when going door-to-door.

We did the Journey of Faith candle fundraiser and they sold a total of 221 candles and raised over $2650. We have lots of ambition for many more fundraisers with your company. We're going to do one fundraiser a month!
We sold lollipops for money towards our league fees. We need 300 dollars per person. We will be selling more. Thanks Jusfundraising these are great lollipops!