Top Library Fundraising Ideas

Library Fundraising

Libraries have been a part of the educational system's DNA since the beginning of institutionalized teaching. They are hubs of knowledge both past and present, essential to conducting proper research, and a formal place for students to gather, study and share their ideas. Although "School 2.0" has shifted the attention of our children away from libraries' shelves and onto the Internet, this change does not make the library obsolete. Instead, libraries face the challenge of receiving the appropriate funding in order to catch up to present-day technology—to meet the advancing demand of our children's proficiencies and curiosities.

For libraries, community-based fundraising was always seen as crucial in order to keep their doors open. From bake sales to raffles, book sales to puppet shows, libraries have had to invent new ways to raise money while keeping people excited about reading. On top of their day-to-day responsibilities, these fundraisers can feel taxing when there aren't the necessary yields. It can take an immense amount of effort to come up with effective library fundraising ideas, and even more so to execute the fundraiser successfully.

We Can Help with Your Library Fundraiser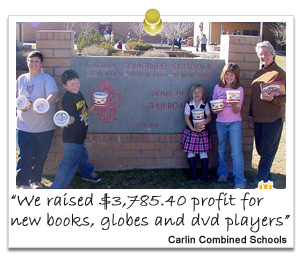 We understand that libraries have struggled with funding for many years and realize it takes new approaches to call attention to the lack of resources. At JustFundraising.com, we bring fundraisers back to their core function: an easy and enjoyable campaign for both hosts and participants, with the end goal of making profit for your library. After fifteen years of helping over 30,000 groups raise over $70 million, we know our fundraising products can help libraries across the country get back on their feet and back on the cutting edge.
JustFundraising Offers the Following to Ensure You Raise More:
Fundraising Experts To Help Guide You

Free Order-Takers and Free Shipping

High Quality Products That Sell Themselves

20+ FREE-to-Start Fundraisers

The Highest Profit Guarantee or Your Order is FREE
For helpful fundraising tips on how to setup your library fundraiser click here or scroll-down the page.

Browse our Other Categories of Library Fundraising Products
Fundraising Guidelines for your Library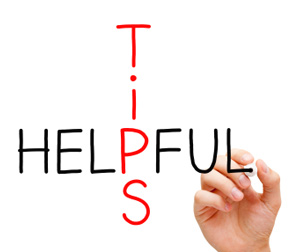 Study Your Neighborhood
Before starting your fundraising activities, you should get a really good feeling of the demands of your fundraiser as well as your community. The following are some points to consider prior to deciding on which fundraising solutions your fundraiser should feature:
Price Point - Get a sense of the financial situation of the areas you're going to be reaching out to. You should offer a product which is in line along with your area's means. Make sure the goods offered by your fundraiser are priced reasonably for that location.
Demand - Learn what exactly is well known or in-demand in your region. You need to be sure you're providing an item that your supporters desire. Offering an in-demand product minimizes the sales pressure on your volunteers by letting the item speak for itself. Follow this simple tip and it'll support your fundraising sales significantly.
Quality - While an important cause such as a library fundraiser is a powerful motivator for prospective supporters, you can't underestimate the effect of a premium quality fundraising product. A quality product can result in numerous purchases from the same supporter, adding quickly to your sales.
Profit Level - It's essential you find a solution which has an excellent balance of the above listed points but it's just as vital not to overlook your profit level. There's no success in selling a ton of items, only to generate little profit and not reach your fundraising goal. Pick out solutions that give a minimum of a 40% profit ROI. This will likely drive down the number of unit sales need to reach your target.
We want to help. Call one of our experts at 1-888-440-4114. We'll answer your questions and help you find the perfect fundraiser for your library.
Get Organized
If we involve the sellers, their parents, extended family, in addition to teachers and employees, your fundraising program could require you to coordinate hundreds or perhaps thousands of adult and youth volunteers. You will need to be very well organized and build a fundraising plan that considers all your communication and management needs. Consider these tips:
Determine an all-round fundraising profit objective, as well as personal sales targets, and ensure they're communicated frequently to your sellers and parents throughout the course of the fundraiser.
Prepare a list of adult volunteers and summarize their roles - weekly funds collection, distribution day, and so on.
Organize a listing of dates from kick-off date, to collection dates, to distribution day, and stick to them.
Put together a list of weekly meeting dates for the Fundraising Board, so you'll be able to tackle any problems immediately. Obtain all their emails and be certain your CCed on any fundraising-related matter, so you are able to remain within the loop.
Set up a motivation plan that's sure to motivate the sellers (and their parents!). Ensure you have a spot in the school where kids can see the prizes throughout the fundraiser.
Have the most powerful speaker, usually the principal, be part in the kick-off sales pitch.
Prepare weekly letters and or emails to keep the children and parents informed regarding the fundraiser status.
Motivate Your Library Fundraiser Volunteers
It can be tough to sustain morale from the beginning to end of a fundraiser (some can last the complete library year!) so consider these tips to keep their level of motivation high:
Assign private 'accounts' for people, groups or classes so their progress and contribution may be tracked separately. This could help add a healthy competitive spirit which will give a good increase to motivation.
Offer gifts or other incentives to people, groups or classes that surpass specific milestones like quickest or most sales.
Do shout-outs to groups or individuals who are succeeding or improving. This can be carried out within a weekly e-mail recap, a social media update or at a library assembly. Public recognition could be a powerful motivator.
Remember to keep an enjoyable and light atmosphere so volunteers can go about their tasks within a pressure-free environment. Too much stress on your volunteers can result in issues with motivation. Don't forget to have fun!
Make sure you as well as your teams thank your supporters for their donations and let them know the difference they've created in reaching your library fundraising goals.
Turn fundraising activities into a valuable learning experience
From time to time the frantic pace of a fundraiser can overshadow just how much of a helpful learning experience it may be for children. Remember to draw focus around the skills kids are developing. Set up sessions to discuss and train students and volunteers on how to develop or showcase these skills. These skills include:
Communication Skills - Children will understand how you can communicate suggestions and goals to potential supporters. Communication capabilities are essential and developing them early is usually a terrific asset.
Math Skills - While fundraisers typically only call for addition, subtraction, multiplication and division, volunteers will have to carry out these operations on the fly on numerous occasions throughout the fundraiser. These math skills will continue to become beneficial for the rest of their life.
Teamwork - Kids working with each other within the buddy system or in larger teams get to find out what it is like to work with other people to achieve a common goal. Also, every seller's individual efforts are for the good of the library, not for themselves personally. Learning ways to work as part of a group will come to be essential in their lives once they progress into higher education and the working world.
Sales Expertise - Young children are going to be in a position to develop skills in salesmanship which benefit far more than just people in sales. A great sales approach is usually applied in several avenues of life and obtaining this skill early can mean extra opportunities for success.
Leadership - Kids who wish to improve or sharpen their leadership qualities can take on the function of leader in terms of motivating the group, being positive and even passionate about the fundraiser, setting a good example in terms of sales generation, and keeping others aware of how the library's fundraiser is going. These experiences can help shape the leaders of tomorrow!
Library Fundraising Safety Recommendations
Fundraising is such a positive thing to do, but we can't forget to stay safe. Talk about safety during the fundraising kick-off meeting. Make certain to use these guidelines to ensure your volunteers are safe and protected while they are trying to reach your goal:
Always ensure that young children are with parents when fundraising door-to-door.
Older kids and teenagers should use the buddy system and have no less than two of them traveling together. A popular configuration involves 3 older children, 2 who will be ringing the doorbell and 1 who will remain on the edge of the property to have a safe view in case help must be called for.
Do not allow your volunteers to enter inside the residence of strangers when going door-to-door. Keep the fundraising activities on the door-step.
Do not let your volunteers carry large sums of money at any given time. They should make a habit of storing the cash in a safe place periodically.

Our school library fundraiser, We fundraised with the DODO bag fundraiser and it was a Hugh success! The students took order forms home, and sold the bags to everyone they knew. The fundraiser raised $2,000. Thanks Justfundraising for providing these great bags.
We have been fundraising with your company for about the last four or five years. Each year we raise over 3,000 for our library. We just sent home the candles and snacks brochures with students to start selling this week. Love your company!