Top Breast Cancer Fundraising Ideas

Breast Cancer Fundraising

With breast cancer directly affecting 1 in 8 women in the United States today, and indirectly affecting so many more, fundraising for this cause can be an intensely personal mission. Not only do fundraising campaigns surrounding breast cancer help raise awareness and fund progress, they can directly help people who are personally affected, as well as family therapy or outpatient care.

October is designated as Breast Cancer Awareness Month. Throughout the year, there are many well-known national campaigns to fight various cancers, such as End Cancer, Susan G Komen for the Cure, Run for the Cure, and Team in Training. Many of the funds raised go towards research into causes and prevention, diagnosis and treatment, and ultimately a cure. To participate in these events, one needs to often raise an aggressive sum of money, which can be challenging. What fundraising ideas will work best for you?

Fundraising Ideas to Help Find the Cure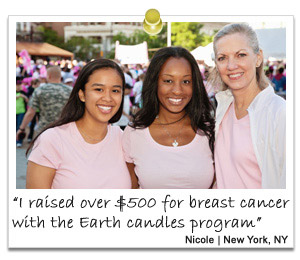 JustFundraising.com has fifteen years' experience of helping non-profits and schools with their fundraising activities. Our fundraising ideas have helped over 30,000 groups earn more than $70 million from their fundraising efforts. Through the creation of individualized and high-profit campaigns, we have helped organizations attain their fundraising objectives with ease. Allow us to work with you to help you raise money for a cause you believe in.
JustFundraising Offers the Following to Ensure You Raise More:
Fundraising Experts To Help Guide You

Free Order-Takers and Free Shipping

High Quality Products That Sell Themselves

20+ FREE-to-Start Fundraisers

The Highest Profit Guarantee or Your Order is FREE
For helpful fundraising tips on how to setup your breast cancer fundraiser click here or scroll-down the page.

Browse our Other Categories of Breast Cancer Fundraising Products
Get Your Breast Cancer Charity Fundraiser Done Right!
An effective charity fundraiser is one that enables you to hit your profit target AND bring awareness of your cause to your community. Consider the fundraising tips and ideas below, to help you reach your fundraising objectives: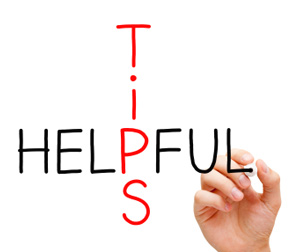 Pick out the Ideal Fundraiser!
Are you fundraising by yourself or as a group? If you're fundraising individually, make sure you ask about the lowest order size for some of the products. You really do not want to end up with left-over inventory, because it will eat away at your profits. JustFundraising.com has various fundraising products that have a minimum order of simply 1 case for about a $100 cost - from lollipops, to beef jerky, Hershey's chocolate and much more. Better still, there's absolutely no delivery fee! If you're a group, you can take advantage of some volume discounted rates, so you'll profit all the more.
Are you providing an item they want? Raising money for breast cancer means you`l probably be appealing to women - consider re-usable shopping totes, flower bulbs or delicious cookie dough would be most effective. If you were raising money for a cancer that was specific to men, you may look at beef sticks, or spicy, salty and sweet nuts and snacks!
Is the price right? Choosing the right product includes choosing one with the right price. We've realized that $10 frozen cookie dough, in some areas, sells 3 x more as opposed to the $14-$15 larger format of cookie dough. Nonetheless in other regions, they will do the same sales volume. $20 merchandise in more prosperous neighborhoods sell really well, although in others, won't sell no matter what. Always make sure you've worked out the most suitable price range for your local area.
Does the product help to promote awareness of your breast cancer cause? If creating additional understanding and awareness for your non-profit is crucial to you, take a look at a personalized item including custom discount savings cards, scratch cards, personalized apparel, water bottles or pens, or similar items that are able to bear your logo design and slogan. Personalized goods typically suggest that you need to buy more merchandise, so if there are just one or two people fund raising, you'll want to stick with non-personalized products.
We want to help. Call one of our experts at 1-888-440-4114. We'll answer your questions and help you find the perfect fundraiser for you.
Be Organized!
Pinpoint exactly WHY you're fund raising - this needs to be announced all through your campaign, via all your channels available to make certain that the fundraising participants and supporters understand what they're putting their effort and valuable money toward.
Establish what quantity of money you realistically have to raise. If it's a lot, consider breaking it down over multiple fundraising drives or projects.
Figure out who your volunteers and sellers will be, and the quantity each needs to sell, in order for you to achieve your target.
Manage your assistants and sellers well - work with folks that are sentimentally connected to your breast cancer charity, be very clear about their responsibilities and goals, and don't forget to thank them and validate their efforts on a regular basis.
Identify all the important dates -launch day, collection dates, final date to return all money raised, etc.
Consider perks for your helpers and sellers - in many cases you won't need to have any because they're supporting you because they believe in the charity and the entire purpose is to raise funds. Often, acknowledgement, a personal thank-you and the sense of accomplishing their target is plenty.
Educate Your Fundraising Members HOW and WHERE to Sell!
Ensure that your sellers have a copy of the ideal sales pitch and get them to practice it a couple of times on the day of your kick-off launch. Remind them that people's generosity derives from being conscious of WHY you are fundraising!
Consider having teens and adults sell door-to-door in your community, but make certain they are doing this in 2's and 3's.
Remind them to ask co-workers to assist your non-profit
Tell them to speak with friends via Facebook and other social networking sites and ask them to support your fundraising initiatives.
Have your more outgoing volunteers set-up stands in busy areas including shopping malls, supermarkets, sports stadiums - make sure to get permission first.
Generate Awareness for Your Breast Cancer Fundraiser!
Get free advertising: Secure donated advertising space in your local newspaper, on your city web site, and on any city controlled electronic display.
Use social networks: In the event your organization has a web site or Facebook page, take the opportunity to communicate to your volunteers, sellers, fans, followers and other potential supporters about your cause and HOW their support will have an impact!
Your sellers: Make sure they describe your charity quickly but effectively, listing the top 1-3 key aspects that you'd like your community to remember about your breast cancer cause. Irrespective of whether somebody supports your fundraiser or not, give out them a simple flier detailing your charity - "3 things you should know about our cause" - it's a very good way to inform them and boost awareness!
Personalized fundraising products: Sell a fundraising product that has your brand and slogan on it. Scratch cards, customized discount cards, personalized pens, awareness bracelets and other personalized goods are a terrific way to continuously remind your supporters of your nonprofit.
Location, Location, Location! To begin, never waste your time fundraising in lower traffic areas. Secondly, know who your supporters are, and seek them out. Because you`re raising funds for Breast Cancer, you`ll get huge support from women of all ages – consider setting up booths or selling your items at grocery outlets, ladies' fitness centers, and other female-centric establishments.
Fundraising Safety Suggestions:
Kids must not fundraise home-to-home alone. They must always be in the company of a parent.
Adolescents and adults should really fundraise in 2's or three's and be sure they never enter into someone's residence under any circumstance. It's also ideal to leave 1 person at the end of the driveway just in case they need to call for help.
Don't keep loads of money on you during your breast cancer fundraising campaign. Store it away occasionally, before heading back out to collect more funds.

The support was better than they expected "It's exciting," How much we sold in support for breast cancer, Thank you to all the supporters and Justfundraising for selling such a great product, the quote candles have great inspirational quotes that matched our fundraising, and our supporters just loved them.
I just HAD to thank you again and really let you know your customer service is top notch. We have enough negative people in this world that I really like to spread the word and let businesses know when they're being so great - like you guys!