Top Cheerleader Fundraising Ideas

Cheerleading Fundraising

Cheerleading has its roots as a way to inspire crowds to be more involved during school and professional sporting events but has since evolved into a sport in its own right featuring coordinated and often daring acrobatic movements and elaborate cheers. Being a cheerleader today requires dedication and many hours of training each week. Many cheerleading squads compete regularly in national and regional events across the country. Like any other sport, cheerleaders need coaching support, camps, trainers and uniforms while competitive bodies require participants to pay for registration fees and location rentals. A traveling competitive squad could see costs ranging from $1500 - $5000 per cheerleader every season.

Cheerleaders, coaches and parents are no strangers to fundraising but are often in need of new ideas. On top of raising money for their own team, cheerleading squads often help with the fundraising efforts of the teams they support. Common fundraising solutions include raffle tickets, bake sales, silent auctions, fashion shows, and car washes. Other solutions include selling products like t-shirts, hoodies, bags and other spirit wear. What fundraisers are best suited for your cheerleading squad?

Get Into Perfect Routine with a Just Fundraising Cheerleading Fundraiser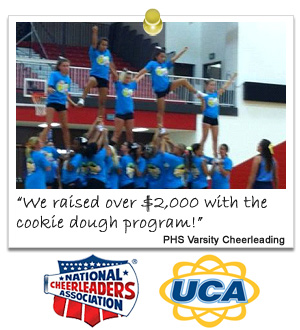 For the past 15 years, Just Fundraising has been helping cheerleading squads that belong to organizations within schools, as well as the National Cheerleaders Association and the UCA, successfully reach their fundraising goals. We know that fundraising can be challenging so we work with you to make the experience safe and easy and of course, profitable. We have helped cheerleading squads achieve their goals with fundraising profits as high as 90%! Our winning line-up of no money-up-front fundraisers, means you can run your fundraiser with no financial risk.
JustFundraising Offers the Following to Ensure You Raise More:
Fundraising Experts To Help Guide You

Free Order-Takers and Free Shipping

High Quality Products That Sell Themselves

20+ FREE-to-Start Fundraisers

The Highest Profit Guarantee or Your Order is FREE
For helpful fundraising tips on how to setup your cheerleader fundraiser click here or scroll-down the page.

Browse our Other Categories of Cheerleading Fundraising Products
Fundraising Tips For Your coming Cheerleading Fundraiser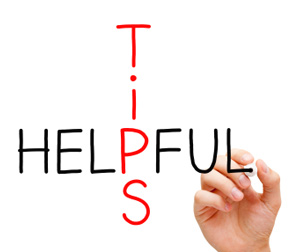 Look at Your Fundraising Solution Requirements
IS THE FUNDRAISER SOLUTION OF HIGH QUALITY? There are plenty of people that will gladly contribute to an excellent cause but an incredible solution is an amazing motivator. Selling something that everybody loves will ensure your cause is remembered and quite often your supporters are going to be asking when the following fundraiser will be! If you distribute excellent quality fundraising goods, you will guarantee satisfied supporters which will order from your Cheerleading team once again.
CAN IT OFFER A DECENT EARNINGS LEVEL? As pointed out above, great products can create a helpful change to your fundraising functions, but when they don't generate income to your Cheerleading team they aren't of any benefit to your goal. Make sure all of your dedication is a good idea by selling something that yields a minimum of 40% profit for your team. More money stands for a lot more time on the getting fans into the game!
DOES IT HAVE THE BEST PRICE POINT? Nearly every city is different - their price limit for any fundraiser item may differ between $1 to $20 - guarantee the product you're supplying is costed reasonably for the community.
IS IT IN HIGH DEMAND?Pay attention to your town. You will need to sell something people Want. Follow this easy tip and it will increase your fundraising sales immensely. What's greater than an item which promotes itself?
We want to help. Call one of our experts at 1-888-440-4114. We'll answer your questions and help you find the perfect fundraiser for your cheerleading team.
Gather and Entice Your Cheerleading Team
When you have picked a fundraising product that you will have confidence in, you can now to teach your team, often both players and parents, to hit the pavement. Interacting with people and being able to express your targets is important for sales success. Make sure that everyone understands what your financial targets are and just what the amount of money will be used for. Below are a few tricks for good sales:
Here are a few tips for solid sales:
Look at giving each volunteer their own personalized 'account', so they're specifically compensated for the funds they personally raised.
Challenge your team with gifts for quickest / most sales.
Split up into teams and reward a winner for biggest revenues.
Publicly honor your team for a great job.
Keep the feeling light and interesting so there is no hassle involved.
Think of Communication
Volunteers and players need to realize the total number of items you need them to sell so you can reach your Cheerleading team's goal.
Volunteers should know about for what reason they may be fundraising and where the money may go - e.g. We must have an additional $2k for bus rentals for the remaining portion of the away games this season.
Supply volunteers with the ideal sales pitch inside of a letter. It should incorporate a list of your fundraiser product benefits and features, along with the objective of your fundraiser, to enable them to appropriately spread the word and generate sales among friends, neighbors and co-workers easily.
Use social media every week to get the word out with regards to your fundraiser to parents and friends to guarantee the word can extend further with a click of a button.
Make sure that a huge "Thanks!" goes out to all parents, supporters and volunteers right after the fundraiser. It's an excellent thing for them to unite under your cause so make sure they are cognizant just how much you appreciate their commitment!
Cheerleading Fundraising Basic Safety
Cheerleading Fundraising is unquestionably a positive campaign that literally brings the best out of folks in your community nevertheless that doesn't imply both you and your members shouldn't act in a protected way. Abide by these steps to make certain your team stays safe and protected while you're approaching your fundraiser ambitions:
Little children should be coupled with adults when going house-to-house.
Teens of an older age must always employ the buddy system making certain to have no fewer than 2 players walking together.
Do not enter into the household of people you don't know whenever going house-to-house. Fundraising activities should happen outside the door step, several feet from the door to ensure neighbors and passersby have a very good clear viewpoint.
Do not carry copious amounts of money currency. Have volunteers store cash in a safe and secure spot on a frequent basis to be sure they're not toting an excessive amount when going house-house.

We completed a very successful fundraiser with the $10 Cookie Dough and managed to raise over $1,800. See you next year!
We conducted a fundraiser with the Ten @ Ten program in order to raise money for new uniforms. We raised over $1600.00.