STEP 1: Your Why, Who And What?
- WHY Are We Fundraising?
- WHO Will Participate?
- WHAT Product Should We Sell?
STEP 2: Finalize The Details
- Determine Individual Sales Targets
- Determine Key Dates
- Determine Collection Dates
- Determine Seller Incentives
- Determine Your List of Helpers
- Determine Your Selling Locations
- Prepare the Parent-Seller Letter
- Sample Parent Letter (PDF)
STEP 3: Sell! Sell! Sell!
- The BEST Fundraiser Kick-Off EVER!
- Educate Your Sellers!
- Promote to Your Sellers
- Create a Fundraising Thermometer
- Keep Your Sellers Motivated
STEP 4: Distribution Day
- Tips for Distribution Day
- Thank You! Tips
- Fundraiser Planning Checklist (PDF)
Fundraiser Tools
- Sample Parent Letter (PDF)
- Create a Fundraising Thermometer
- Fundraiser Planning Checklist (PDF)
How to Start a Fundraiser – Guide and Tips
Everything You Need to Plan a Successful Fundraiser!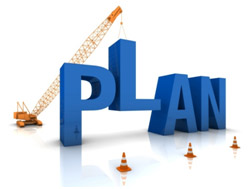 Are you in charge of a fundraiser? Are you a leader of a fundraising group? Or are you a concerned member of a fundraising campaign who just wants to see your fundraiser succeed? This guide can help put your fundraising campaign on the path to success.
We created our 'How to start a fundraiser' guide to help people managing product focused fundraising campaigns benefit from important fundraising tips and tools that are otherwise difficult to come by.
We have laid out the most important elements of fundraising from setting goals and sales targets, choosing the right products, and building a solid fundraising team. We even go further and provide great tools like a free sample fundraising letter and fundraising thermometer!
With this guide at your side you'll never have to wonder how to fundraise again.
We just want to help you make your fundraising project as fun, hassle-free and profitable as possible. That's JustFundraising.
We've broken your fundraiser down into 4 main steps and provided a summary checklist to help you narrow down the specifics and align your group for total success! Our JustFundraising.com fundraising experts want to help. Call us at 1-888-440-4114 and we'll gladly help you every step of the way!