Top Cancer Fundraising Ideas

Cancer Fundraising

Because of the widespread nature of cancer, it is rare to find someone who hasn't been affected in some way by the disease. Perhaps one of the most visible and visibly important concerns of modern day North America, cancer demands not only our attention but also the combined efforts of families and communities to help support the battle to find a cure.

Beyond research into finding the cure, funding often goes towards innovations in diagnosis and treatment, or prevention and causes. The money raised can also go towards programs that help families cope with loss and outpatient care. Whatever the purpose of your fundraising campaign, there are still hurdles to jump between finding inspiration and ultimately achieving your fundraising goals. While cancer fundraising has been incredibly prominent and successful in recent years, participants in campaigns need fresh fundraising ideas to help put a new spin on a popularly funded cause.

Our Fundraising Ideas Inspire Communities

JustFundraising.com has helped over 30,000 groups raise $70 million for the past fifteen years, and our expertise has allowed us to not only achieve fundraising objectives but also exceed expectations in terms of ease and profitability. Part of our formula for success is incentivizing the interest of communities and encouraging participation through exciting product fundraising campaigns. Help us grow your fundraising initiative today!
JustFundraising Offers the Following to Ensure You Raise More:
Fundraising Experts To Help Guide You

Free Order-Takers and Free Shipping

High Quality Products That Sell Themselves

20+ FREE-to-Start Fundraisers

The Highest Profit Guarantee or Your Order is FREE
For helpful fundraising tips on how to setup your cancer fundraiser click here or scroll-down the page.

Browse our Other Categories of Cancer Fundraising Products
How to Plan Your Fundraiser for Cancer Effectively
You`re surely fundraising for a nonprofit that you are passionate about, so don't lose out on the chance to build as much exposure for your cause as possible. You're undoubtedly out there chatting with friends, family, neighbors and others, so spread the word and create supporters for life. These tips and ideas will help: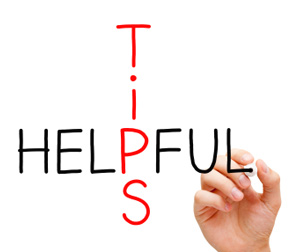 Select the Right Fundraiser!
Are you fundraising all by yourself or as a group of people? If you're fundraising on your own, you need to ask about the lowest order size for some of the products. You never want to end up with left-over inventory, because it will eat into your profits. JustFundraising.com has many fundraising products that have a minimum order of merely 1 case for about a $100 cost - from lollipops, to beef jerky, Hershey's chocolate bars and much more. In addition to this, there's absolutely no shipping expenses! If you're a group, you can take advantage of some volume savings, so you'll profit much more.
Are you selling a product they want? If you're raising income for a women's cancer organization, maybe re-usable shopping designer bags, flower bulbs and seeds or premium cookie dough would be ideal? If you're raising income for a men's cancer cause, look into Jack Links beef sticks, or a number spicy, salty and sweet nuts and snack food items!
If the price is wrong, you're doomed! It not only has to be the right product, it has to be the

right price

! We've observed that $10 gourmet cookie dough, in some cities, sells 2 to 3 times more versus $14-$15 larger sized cookie dough. Though in other cities, they'll sell the very same. $20 items in some affluent areas sell perfectly well, though in others, won't sell whatsoever. Ensure you have figured out the most ideal price level for your area.
Can your product help to develop awareness of your non-profit? Provided that generating even more awareness and exposure for your cause is crucial to you, give consideration to a unique or personalized product including custom savings cards, scratch cards, personalized apparel, water bottles or pens, or similar products that are able to feature your custom logo and slogan.
We want to help. Call one of our experts at 1-888-440-4114. We'll answer your questions and help you find the perfect fundraiser for you.
Be Well Organized!
Identify clearly the reasons why you are raising funds - this needs to be communicated throughout the duration of the campaign, by using every one of your channels available so that the group members and supporters understand what they're putting their time and energy and precious money towards.
Calculate the money you realistically should try to raise. If it's too much, explore breaking it down over a couple of fundraising drives or projects.
Decide on who your volunteers and sellers are going to be, and the quantity each needs to sell, in order for you to achieve your goal.
Manage your volunteers and sellers effectively - bring in persons that are sentimentally attached to your cancer non-profit, be really clear concerning their duties and targets, and don't forget to thank them and validate their efforts frequently.
Determine all the key dates - launch day, collection dates, final date to hand in all money raised, etc.
Consider providing rewards for your helpers and sellers - in many cases you won't require any since their support comes from their believing in your charity. Often, a little acknowledgement, a personal thank-you and the experience of hitting the goal is more than sufficient.
Coach Your Fundraising Members HOW and WHERE to Sell!
Make certain that your sellers have a copy of the ideal sales pitch and get them to practice it a couple of times on the day of your kick-off launch. Remind them that people's generosity arises from knowing WHY you are fundraising!
Consider having teens and adults sell door-to-door in your community, but make sure they are doing this in 2's and 3's.
Advise them to ask work mates to help your charity
Tell them to interact with good friends via Facebook and other social networking sites and ask them to assist your fundraising campaign.
Have your more friendly volunteers set-up booths in busy areas including department stores, supermarkets, sports stadiums - be sure to get permission first.
Generate Awareness for Your Cancer Fundraising Campaign!
Get free advertising: Secure donated advertising space in your local newspaper, on your city web site, and on any city controlled digital display.
Use social media: In case your cancer charity has a web site or Facebook page, take the opportunity to tell your volunteers, sellers, fans, followers and other potential supporters about your cause and HOW their financial support will have an impact!
Your sellers: Be sure they detail your charity fairly quickly but effectively, itemizing the top 1-3 key points that you'd like your community to retain about your cancer non-profit. Whether somebody supports your fundraiser or not, give them a basic flier outlining your cause - "3 things you should know about our cause" - it's a very good way to inform them and build awareness!
Customizable fundraising items: Sell a fundraising product that has your organization logo and slogan on it. Scratch cards, customized discount cards, personalized pens, awareness wristbands and other personalized goods are a great way to continuously remind your supporters of your organization.
Location, Location, Location!: To start with, don't waste your time fundraising in low traffic places. Secondly, determine who your supporters will be, and seek them out. Cancer touches all age groups, sexes and nationalities, so simply look for high traffic areas like grocery stores, ladies' fitness centers, stadiums and arenas, and so forth.
Fundraising Safety Suggestions:
Children must not fundraise home-to-home alone. They must always be accompanied by a parent.
Teenagers and adults should really fundraise in two's or three's and be sure they never enter into someone's house under any condition. It's also good to leave one individual at the end of the driveway if perhaps they need to call for help.
Don't keep loads of money on you. Store it away now and then, before heading back out to fund raise.

When I heard about a local family in desperate need of medical help, I wanted to do something to help them out. The Mother has cancer, the daughter has leukemia, and they have no medical insurance. We sold snacks and treats from the brochure, and we're able to use the profits to help them out!
We value and trust your company, and you meet our service expectations every time we contact you. Truly a company who cares about the success of our fundraiser. Thanks for all your support our Smart Snacks fundraiser was a huge success, we raised over $1,500 for cancer.