Fundraising Ideas for Non Profit Organizations

Top Non-Profit Fundraising Ideas

Non-profit groups play a crucial role in all of our communities. Non-profit groups may include charities, youth groups, and civic organizations, such as your local scouts organization, team-in-training and run for the cure causes, Kiwanis clubs, and so many others. They don't only play an important role in your own town but many have local chapters throughout North America and even across the planet. They bring communities, states and countries together to learn, create awareness, solve problems, and celebrate success! The end result is a much stronger community and world.

In order to accomplish their various goals, most non-profit organizations turn to fundraising. These fundraising campaigns can vary from soliciting donations, to holding major events such as galas and run-a-thons, to selling product such as candy bars and gourmet snacks. Funds are what fuels these organizations, so when the group experiences a reduction in funding due to government cuts or other reasons, effective and easy fundraising ideas become even more crucial. JustFundraising.com has created a trusted line of fundraisers for non-profit organizations to help them be more sustainable.

Just Fundraising Wants To Help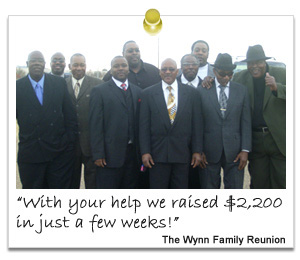 JustFundraising has been helping organizations like yours for over 15 years. In fact, our customers have raised over $70 million selling our unique and highly profitable fundraising programs. Whether you're raising funds for your charity, local youth group, or other cause, we have a proven line-up of successful product fundraisers.
JustFundraising Offers the Following to Ensure You Raise More:
Fundraising Experts To Help Guide You

Free Order-Takers and Free Shipping

High Quality Products That Sell Themselves

20+ FREE-to-Start Fundraisers

The Highest Profit Guarantee or Your Order is FREE

So How do You Get Started?
Check out our top non-profit fundraisers listed above. Also, we have specific fundraising recommendations based on some exact group types listed below. Keep in mind, every group is different, so what works for your non-profit may not be the best for another. View the fundraisers, discuss them with others involved in your cause, and please feel free to call our team for any guidance.

Take the Next Step to a Super Fundraiser:
Request your

Fundraising Info Kit

Call our friendly team at 1-888-440-4114
Browse Just Fundraising's products to get started