School Fundraiser
Are You Looking For A New School Fundraiser?
Justfundraising's school fundraiser products are the highest quality and most profitable so your school can earn more, easily. Don't let cut backs hinder your schools ability to pay for things like equipment, books or class trips. We'll help your school fundraiser meet its financial goals and more.
School Fundraiser Experience
Justfundraising's school fundraiser products have been carefully chosen in order to optimize your fundraising success. We attend fundraising supplier shows several times per year, and make quality our number priority. Quality products means happy and more generous supporters, which means a winning school fundraiser.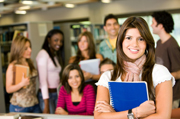 Learn More About School Fundraisers
Our A+ School Fundraiser Options
Get started sooner with our top quality no money up front fundraisers:

See all fundraisers
Justfundraising will allow your school to raise the funds it needs to support its scholastic goals as well as enable students and faculty to feel accomplished after your school fundraiser. This year consider a Justfundraising school fundraiser to simplify the fundraising process for students, teachers and parents.
Success Story: PTA Have Tremendous Time Raising $4,000!
Schools today have to count themselves lucky if they have an active PTA. Raising funds and organizing important activities all to benefit the kids and the school. Oglethorpe Elementary PTA manages to do all that and have fun too. "We had a tremendous time selling Emma Lou's Gourmet Cookie Dough. The over-all profit came to about 4,000 dollars." The Oglethorpe Elementary PTA understands how to put the fun into fundraising by rewarding their participating students with wonderful prizes such as a DVD player, CD Boombox, bicycle as well as a pizza party for all to enjoy. - Marie White, Oglethorpe Elementary PTA President