Krispy Kreme Fundraising Ideas
If you want to put on a fun event and eat some donuts at the same time, there are ways to turn that thought into a fundraiser! Krispy Kreme fundraising events have proven to be popular with donors and simple to incorporate. The ideas and tips in this article can be used for any school, sports, church or non-profit fundraising cause you need to make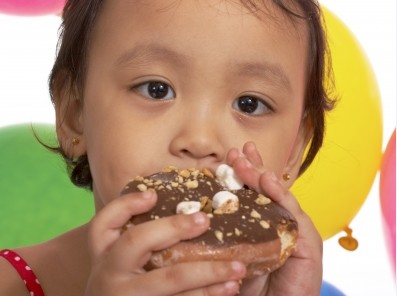 money for.
A Few Krispy Kreme Fundraising Ideas
Sell Them…For Starters
The first step in a Krispy Kreme fundraising event does not have to be hard. Buy boxes of the donuts and have your students sell them during lunch or at school sports events. Local activities like flea markets, community events, shopping malls also give you lots of opportunities. Any place that is a high traffic route is great. You can also pass them around in staff rooms. Contact your local Krispy Kreme manager and depending on how many you are willing to buy, you may qualify for discount pricing.
Gift Certificates
If people don't have the time to buy and eat a donut at the moment, offer them gift certificates. This gives them a chance to support your cause plus pick up a dozen donuts at a more convenient time. This also frees up your group from any delivery obligations.
Partnership Cards
Krispy Kreme partnership cards let customers receive an additional box of donuts with the purchase of a regular priced dozen. These ten punched cards let users get up to 10 dozen free during the use of the card. There is a maximum of 3 free dozen at a time corresponding to the paid 3 dozen.
Your group can generate 50% profit with this Krispy Kreme fundraising event.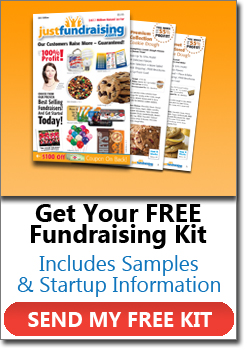 Something To Dunk Them In
Ok, so your school or non-profit cause has marketed the donuts well, there are a few more ideas to help you generate money with Krispy Kreme fundraising. Krispy Kreme has a signature line of coffees available to complete your snacking. 3 robust blends of Blend Coffee, Dark Roast Coffee, and House Decaf Coffee will help you generate income.
Raising Money Even AFTER You Have Eaten The Donuts
Ok, you've had your donuts and coffee …so now what? Well it's time to exercise them off, and there is even a Krispy Kreme fundraiser for that! The Krispy Kreme Challenge is an annual fundraising event held in North Carolina. The challenge was started in December 2004 as a college prank between students. The event garnered so much attention that it became an annual event. Contestants run two miles, eat a dozen donuts then run back to the finish line. Good thing this is a race and runners are clocked because eating a dozen donuts is 2,400 calories and 144 grams of fat!
The event has proven so popular that attendance at the events grows exponentially every year. ESPN has even started to televise the event! Over the past couple of years attendance has needed to be capped because of the overflow of runners wanting to participate. Race money from entrance fees has raised over $60,000 for the North Carolina Children's Hospital.
Krispy Kreme Fundraising - Simple and Quick
If you're looking for a fundraiser for your cause that can be applied in minutes, this might be the one for you. A Krispy Kreme fundraising event is very quick to set up and can be combined with any scheduled meeting or fundraiser you already have going on.
Related Articles