5 Fundraising Ideas For Teenagers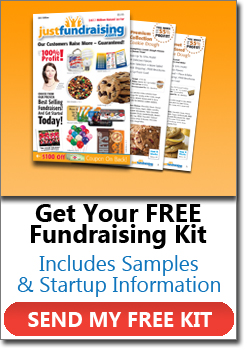 Like fundraising with other specific groups, fundraising with teenagers causes as many problems as it solves. The good thing is that teenagers are often energetic and enthusiastic. The bad thing, though, is that they often lack drive and motivation. To resolve this issue, do fundraisers that you know the teens will enjoy preparing and carrying out. To help you get started, we've thought of some fundraisers we know teens will enjoy.
Sell Yummy Lix Gourmet Lollipops.
Fundraising is easy with our high-quality lollipops - no matter how many you sell, you'll make at least 50% profit! And, like the name says, these lollies are scrumptious. They come in 19 unique flavors everyone will love, like Vanilla Cola and Cherry Cheesecake. Click here to check them out.
Lollipops are an ideal choice for teenagers to sell, since the teens will sell them to their friends, and they likely have many friends - and even more classmates they see five days a week. With this wide audience, your group members won't have to go far to sell the lollipops - and they certainly won't have to go door-to-door, so their parents won't have to worry.
It's better to have the teens sell lollipops than other products, like cookie dough or candles, since they'll be selling primarily to their peers, who are more likely to buy sweets.
Sell candy bars from $1.50 Hershey Chocolatetown Plus variety pack.
This Hershey variety pack is guaranteed to make money. Why? Because it includes classic Hershey's favorites: Hershey's Milk Chocolate, Reese's Peanut Butter Cups, Kit Kats, Reese's Pieces, Twizzlers, and Hershey's Milk Chocolate with Almonds. American families love Hershey's chocolate, so your customer base has already been established, and they'll be happy to buy the familiar desserts at the reasonable price of $1.50 each. Click here to check it out.
Hold a crazy hat day.
Charge the members of your organization so that, on a specific day, they come to school, camp or work with wacky hats. Be sure to give awards for the most ridiculous hat, the most creative hat, and the most popular hat.
Hold a balloon bust fundraiser.
Blow up several hundreds of helium balloons, packing into a few of them slips of paper on which are written different cash amounts. Charge your supporters for a chance to pop the balloons and win the money. Hold the balloon bust fundraiser in a big indoor area like a school gym, and have the teens invite their friends over to the event. Since it might be difficult to know how many people will participate, write down the names of participants and collect their money in advance.
Hold a coin tower fundraiser.
Have your group members ask potential supporters for coins, saying that your group is trying to build the highest tower possible. Stack the coins in different piles and add up the heights of the piles for a grand total. You can make this a regular fundraiser and try to break the record every year!
To make the most of fundraising with teens - and to help keep them motivated - do fundraisers that you know they'll enjoy with them. You can have them sell lollipops and Hershey's treats, or together you guys can hold a crazy hat day, balloon bust fundraiser, or coin tower fundraiser. The teens will have so much fun carrying out these fundraisers that they'll want to do them again year after year!