Cookie Dough Fundraiser Raises Lots Of Dough!
The Leading Online Fundraising Resource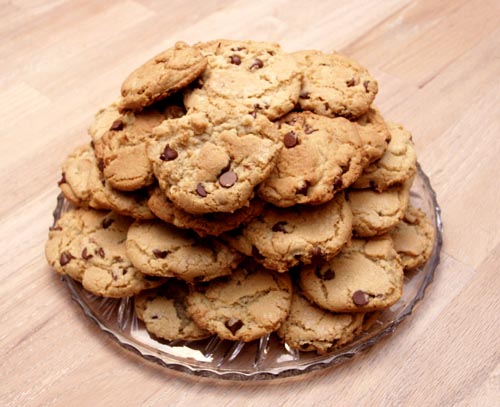 JustFundraising offers the best cookie dough fundraisers in the industry! Not only is our "scoop & bake" cookie dough fundraiser profitable, it 's delicious, with flavors like Chocolate Chunk, M&M's, Peanut Butter, Reese's Peanut Butter Cup, Oatmeal Raisin, White Chocolate Macadamia and more. Expect the demand to be so high that it will become an annual fundraiser! You'll easily raise up to 55% profit with no money up front.
Up-to 55% Profit
Free Brochures
Free Shipping
No Money Up Front
Cookie Dough Fundraiser: No Money Up Front!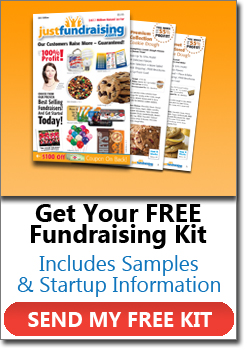 Our cookie dough fundraiser allows you to raise the funds your group needs with no money up front. Most groups have little or no money to start with so we offer a cookie dough fundraiser that allows your group to start raising money without any start up costs.
We will send you one cookie dough fundraiser brochure for each or you fundraising participants. You and your group will collect orders and the money at the same time. You then just place your final cookie dough order with us, you pay only the cost of the cookie dough and keep the profit, which is up to 55% depending on how much your group sells..
A Cookie Dough Fundraiser That Earns You Up To 55% PROFIT Like...
Panthers Football of Flint MI: 30 kids sold 694 tubs ($7,550 raised)

Hancock County Cross Country: 25 kids sold 756 tubs ($8,050 raised)
Cookie Dough Fundraiser Tips!
These cookie dough fundraiser tips are just a few great ideas that will help you raise more faster than you ever thought you could:
TIP: Have baked samples on hand for tasting so they can't resist.
TIP: Circulate freshly baked cookies and brochures at your office.
TIP: Earn even more by selling cookies and tubs at your next bake sale.
$6,854 Profit Raised In Just 1 Month!
Yes, that's $6,854 profit, which will allow this Stuttgart, Arkansas softball team to get much needed softball equipment. What's more, the 1709 Club Cove players have made a double play by not only raising a whopping amount but they did it in just one month. How, you ask? Well, one of America's favorite games got a financial boost from one of America's favorite fundraisers, cookie dough. This team is a real crowd pleaser, "Everyone loved the idea of cookie dough… people really liked the flavors… they can't wait till it's done again."