Over the past several months, many churches have found themselves precariously afloat and struggling to paddle the rough waters this year has delivered. Due to the economic impact of COVID-19, churches have been grappling with a big decrease in member donations which would normally amass a significant portion of their income. There has never been a more pertinent time to come up with strategic church fundraising ideas, and JustFundraising is here to help.
Church Fundraising Is A Big Priority
On top of dealing with financial stress, clergies had to make the swift transition from preaching in front of congregations to delivering sermons online. Many youth groups also followed suit, gathering virtually for prayer, discussion, online games, and keynote addresses. Other things, like choir rehearsals and missions trips, were temporarily paused while we all nestled at home.
Now that churches are cautiously reopening their doors or have found the rhythm of their online service, fundraising can begin with fresh vigor. Choirs, missions, youth, and community outreach groups are beginning to reassemble and plan their activities for the upcoming season while creatively adapting to the social distancing restrictions in place.
2 Benefits To Holding Your Next Church Fundraiser
It's understandable if the thought of holding a fundraiser right now is intimidating, when so many of your church's congregants may be financially struggling. But aside from its main goal of raising money, there are two other reasons why fundraising is important and why now is an ideal time to hold one.
1) It's a good way to expand your donor base.
A church fundraiser does not have to deplete a financially strained congregation. In fact, fundraising is an amazing opportunity to look outside your church to your community at large and not only raise money, but raise awareness. It's a great chance to talk about your church and how important it is to you!
People are more likely to give money if there's a story they can relate to and an emotional connection they can make. So tell them about the cool things you've done with your church, and the ways in which it's contributed to your neighborhood or town. Perhaps you'll even acquire new members in the process.
2) More than ever, people need to feel like they belong to a community.
This is especially true if your church services are continuing online and stay-home orders are still in place in your region. Working together towards a collective goal can strengthen bonds and friendships, and remind people that they are not alone.
This is especially true for more vulnerable members of your church community, such as elderly folks or people living on their own. Organizing a fundraiser is a great way for everyone to feel like they're involved in something important, a reason to meet up and plan, or an excuse to pick up the phone and check in on one another.
Top 5 Fundraisers For Your Church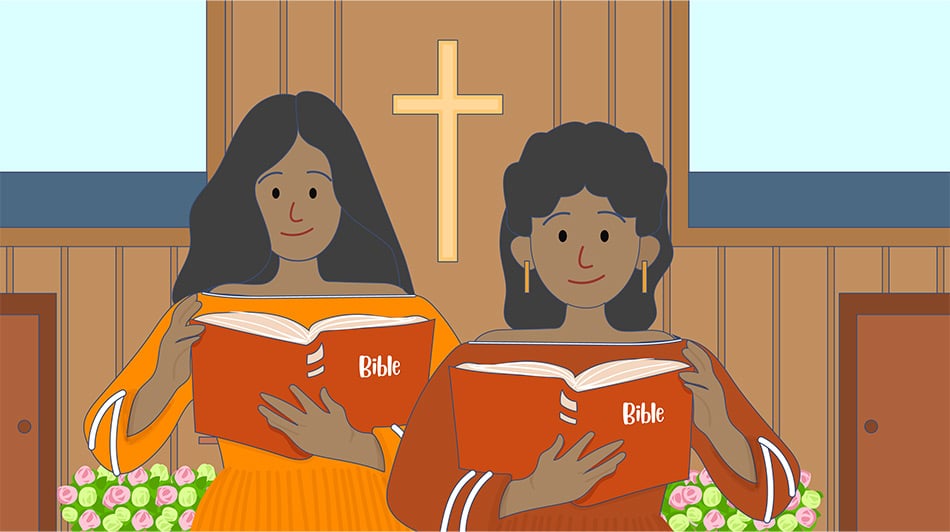 So now that you're feeling inspired to start planning your next church fundraiser, let's take a look at some of our most popular products!
1) Tried and True: Is A Cookie Dough Fundraiser For You?
A quintessential favorite, cookies have a special place in the heart of anyone who's ever been invited to stay after a recital, a service, a wedding, or a church dinner for "refreshments." The perfect sweet treat for any occasion, it's not surprising that cookie dough is one of our most popular fundraising options.
Time To Raise That Dough
JustFundraising offers a selection of Cookie Dough Fundraisers to suit a variety of appetites. Choose from gourmet dough in decadent flavors like mint chocolate chip and pumpkin pie spice, affordable $10 cookie dough tubs, extra large cookie dough tubs, and preformed dough that's already shaped and ready to bake!
Because of the universal belief in the power of cookie dough, as well as its unwavering popularity, it's a great fundraiser to run while expanding your church's outreach and seeking donations from new patrons. Start the conversation by asking people about their favorite cookie flavour, or their very first memory of tasting cookies.
How It Works
Cookie dough fundraisers are a top choice because they're a big income generator, simple to run, and they don't require any investment up front! We'll create your group an online store at iRaiseMore.com so you can safely run a socially-distanced fundraiser. Campaign online by sharing the link to your virtual shop and a story about why your church is awesome on social media or through email and text. Supporters can make their purchases online, and then all you have to do is thank them for their generosity.
4) Hungry For Your Next Church Fundraiser? Try Snacks!
Who doesn't love a good snack? American's have been snackin' up a storm since the 1950s, and they're not going out of style anytime soon. Pack them in lunch boxes, tuck them in your purse, or curl up with them on the couch to watch a movie — snacks are the star of many occasions and a winning choice for your next church fundraiser.
Snack Attack
JustFundraising's Snackin' In The USA offers a large selection of 20 different delicious snacks, from healthy trail mix and roasted nut options to the best of the sugary and chocolate coated favorites. With no up front costs and each snack item only $8, it's an accessible fundraiser for a variety of budgets!
How It Works
As with all our new virtual fundraisers, we'll create your church group an online store at SnackFundraiser.org with a custom link to share with your supporters via text, email, and social media. Supporters buy online and we ship your snack orders to one location, ready for your group to distribute accordingly.