With Covid-19 jolting our perception of normal, life feels more than a little unpredictable right now. But throughout the discomfort, we've proven our ability to adapt quickly and innovate with homeschooling and online classes, Zoom meetings, drive by birthday parades, and even virtual dance parties. We've also adopted social distancing and wearing face masks as a part of pandemic etiquette.
The CDC is encouraging Americans to be diligent about wearing masks in public, as they're seen as a critical tool for slowing the spread of Covid-19 and preventing a second wave. We're better understanding the important role that masks play in protecting not only ourselves, but our friends, family, and community, which is why come September, many schools will require students to don face masks in the classroom.
As we head into the new academic year navigating this uncertain landscape to the best of our ability, school fundraising beckons our attention with even greater need. The restructuring of our schools, groups, and sports teams will take reinvestment—the same expenses still exist, along with a considerable amount of new ones that come with being innovative and resourceful in the time of COVID. Also, the camaraderie that comes with being part of a collective effort is even more valuable right now, and fundraising will serve an important role in creating stronger communities as we move forward and continue to adapt.
Contact-Free and Current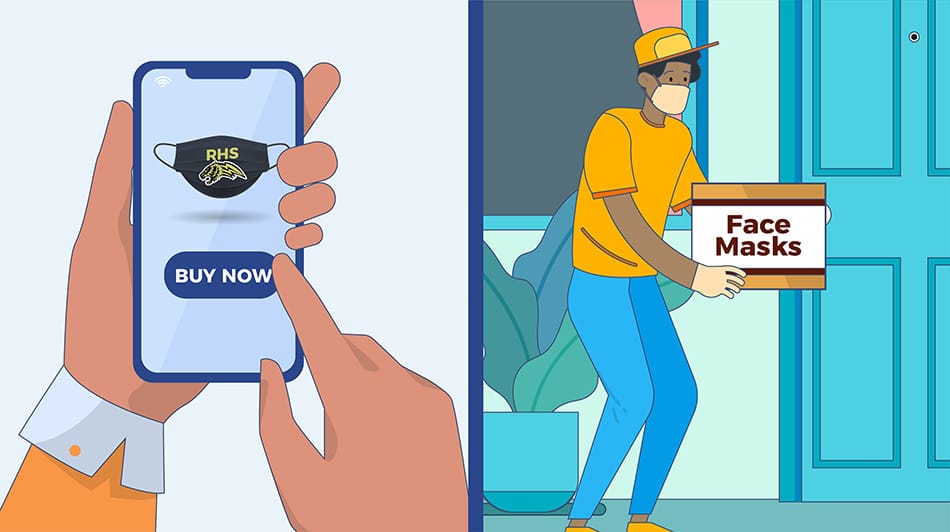 At JustFundraising we're also adapting, and our new Custom Face Mask Fundraiser is a great way for your school or team to raise funds while encouraging students to take initiative for their community's well being. And the best news? It couldn't be an easier or safer fundraiser to run!
For a small startup fee of $35, JustFundraising will create an online custom face mask store for your group. Our masks come in a variety of colors and prints, including masks customized with your group's name and logo! Masks are available in adult and kid sizes and are competitively priced at $15 each, or three for $39.
To start selling, all you have to do is share the store's link with your friends and family through email, text, or social media, with a short message inviting them to purchase their masks online. We'll also provide your group with a downloadable PDF order taker for the option to sell in person.
Plus, it will be hard for parents to bemoan the idea of "another school fundraiser" when the product is something that will help keep their families safe. And as much as safety is a top priority right now, there are lots of other great reasons why our Custom Face Mask Fundraiser is a winning choice.
It Fosters Team Spirit
Keeping team spirit alive is extra important right now and schools are finding creative ways to do it. Wearing masks in school or for group activities will take some getting used to, especially for high school students. Having a customized face mask with your group's logo sitting front and center evokes team spirit and is a feel-good visual reminder that everyone is in this together.
Also, as people in your community see each other wearing your school or church group's face mask, it's a good reminder that they are part of a community. With most of the population spending more time at home, and loneliness at an all time high, the feeling of community is extra important right now and customized face masks can be a simple but effective reminder of it.
They're Environmentally Friendly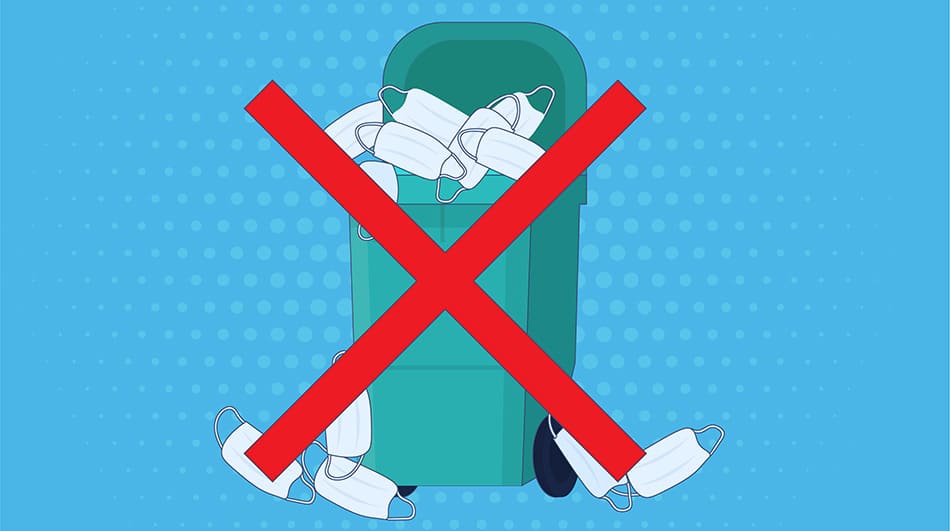 Since the beginning of Covid-19, the environment's taken a bit of a hit as takeout containers pile up in trash cans and to-go coffee cups replace environmentally friendly travel mugs. Not to mention, more and more disposable face masks can be found littering the ground. You can feel good knowing that not only is this a virtual (paper-free) fundraiser, but JustFundraising's custom face masks are washable and reusable.
Face Masks Are 2020's Must-Have Accessory
Masks don't have to be a drag! In fact, wearing a mask is the perfect opportunity to get creative and let your personality shine—socks had their time and now it's all about the face mask. Along with masks flaunting your group's logo, JustFundraising offers a variety of colors, as well as some fun and playful prints! Big grins, cat and dog noses, or mustaches are a sure way to spread a little joy, or you can go glitzy with our rhinestone studded selection. Plus, there's always the option to get DIY crafty, and personalize your mask by decorating one of our solid color choices.
One Face Mask Just Isn't Enough
As more places require the use of face masks, it's clear that owning one just isn't enough! You can remind people that it's a good idea to have a few masks on hand to avoid accidentally leaving home without it. Stay prepared by stashing a face mask in your car, your bag, and your other bag to ensure that all your bases are covered. And while one mask is in the washing machine, you'll have another one ready to go. Our masks cost less when you buy in threes, so go ahead and encourage people to stock up on this essential item.
It Shows Leadership
Selling face masks for your next school fundraiser shows leadership on behalf of your team or group, and lets your community know that you are conscious of everyone's health, that you're taking the pandemic seriously, and that you are actively working to adapt to the times.
And eventually, when Covid-19 is a far away thought in the backs of our minds, the face mask with your group's logo sitting pretty can serve as a memento to 2020, the year we banded together and came out stronger.
Next Steps To Getting Your Custom Face Mask Fundraiser Started
Go to our Custom Face Mask Fundraiser page, and click on "Start Now".
Email us your group logo, so we can design your PDF and Online Store.
Send link to your Face Mask store to your members, so they can purchase masks, and they can email and text link to others.