Fundraising Stories To Help Motivate & Inspire You.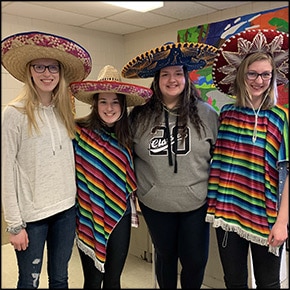 Ecuador Here We Come
We are a small group of students that are fundraising using the Boston's Best Coffee and the $10 Cookie Dough programs. We felt cookies and coffee would go well together when asking family, friends, teachers and many others to support our trip to Ecuador. We will spend two weeks exploring the country and the culture while using the language we have been learning in the classroom. (We know that sombreros and ponchos are not from Ecuador but thought it would be fun to represent Latino culture in our picture!)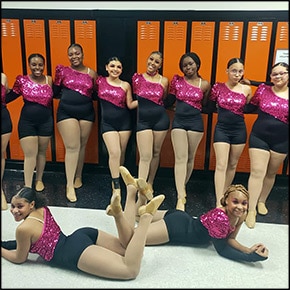 Close To $1,500 In Profit!
We are the Whitehall Ramettes and we used Zap-A-Snack pizza fundraiser to raise money to pay our way to nationals. Our team of 11 girls were able to meet the minimum order number in addition they sold an even number of all pizzas so all profit earned was theirs. We were able to sell close to 200 pizzas and after the shipping cost we made close to $1,500 in profit. Our girls made enough for Nationals and their hotel cost, plus they made extra that they were able to pay for their team sweaters. Thank you just fundraising!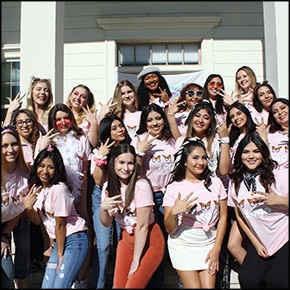 We Loved The Popcorn Fundraiser
We at Theta Alpha Sigma, CSUMB chapter, did the popcorn fundraiser, and we loved it! We made $845 dollars, even though our goal was only $500, and ordering was super easy! Dan even rushed our order so we could get the popcorn in time for Thanksgiving, it was super simple and the popcorn was delicious, we will definitely be using this one again in the future!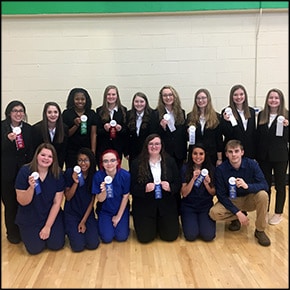 We Always Fundraise With Justfundraising!
This is Halls High School's HOSA Competitive Events Team. They recently competed at the Regional level of HOSA Competition and did an amazing job. As you can see, we had several 1st place winners, as well as 2nd place, 3rd places, and 5th place. Halls High School is pleased to announce that everyone pictured has advanced to the State level of competition, which will be held at Gaylord Opryland Resort in Nashville, TN this April. Halls High School is located in the small town of Halls, Tennessee. Halls HOSA has benefited greatly over the years from using JustFundraising fundraisers to raise money for competition. Currently we are selling candles and so far we have raised $800 to go towards state. Thanks so much to JustFundraising for helping us to achieve our goals!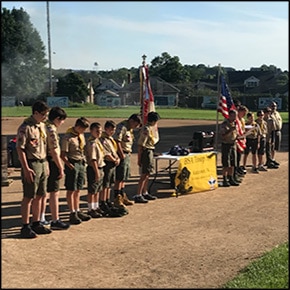 Eagle Scout Project Fundraiser
This is Boy Scouts Troop 101 of Kutztown PA. We did a fundraiser for Payton Goodreau for his Eagle Scout Project. He did really well with his fundraiser with all the boys help and donations as well. We appreciate the JustFundraising company for be able to assist him. Thank you very much!!!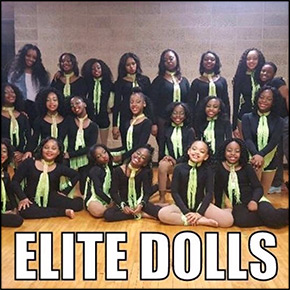 Fundraising For Dance Camp And Uniforms
We are "The Elite Dolls Of Destruction Majorette Dance Team" from Northwest, Indiana. We are fundraising for dance camp and dance uniforms.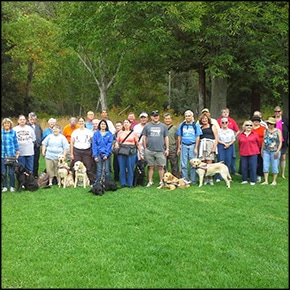 Cany Bar Fundraiser Continues To Be Popular
The Silicon Valley Council of the Blind (SVCB), a chapter of the California Council of the Blind, is a nonprofit, self-help advocacy group working to insure the equality and independence of people who are blind and visually impaired. SVCB encourages appropriate adaptive skills, facilitates peer support, promotes an accessible environment, and provides valuable information about issues concerning the blind community to interested persons. Most of our members and officers are themselves blind or visually impaired. We began selling candy bars from Van Wyk Confections (America's Variety Pack) a little over a year ago. These bars continue to be quite popular. The funds we raise help us with activities that promote braille literacy, develop a stronger sense of community, help members attend conferences and seminars, advocate for policies that improve quality of life, publish our monthly newsletter, and pay for basic supplies, phone service, etc.