Fundraising Stories To Help Motivate & Inspire You.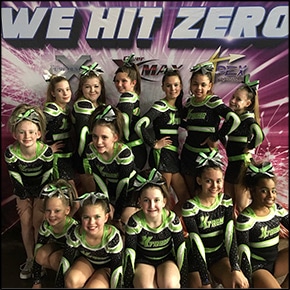 The Snack Fundraiser Was So Easy
Our snack fundraiser helped these ladies get to a competition where they received a full paid bid to a national event. Coming from a low-cost program, some of these girls would not be able to make it this far without the opportunity to fund raise. The snack fundraiser was so easy, and the customer service was phenomenal.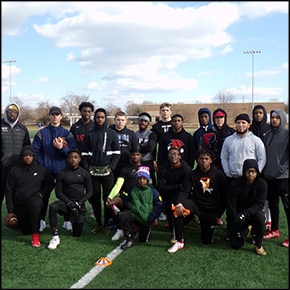 Our Candle Fundraiser Raised $4,815!
Hello my name is Darvin Henderson and i am head coach at Playmaker Athletics. We are a 18U 7v7 AAU football team that works out of Mercer county, nj. Last year was our 1st time doing the candle fundraiser and we did very well, so it was a no brainer that this year this be another staple of our fundraising for our 2020 season.
In total we sold $4,815 in candles! The highest seller for my team had 71 sold candles and 2nd highest had 69. With this amazing job we are able to help with transportation vehicles/costs, tournament registration, field rentals, uniforms and helmets. We are off to a great start. Thank you "Justfundraising" for another great collaboration!
First Year Cheerleading Team
L.E.C cheerleading is a first year cheer team. 99 percent of our athletes had never cheered before! We fund raised to help with expenses that come along with expanding the team year (poms, shoes, etc). Fund raising was a great team bonding experience, families, teachers, even the principals were involved.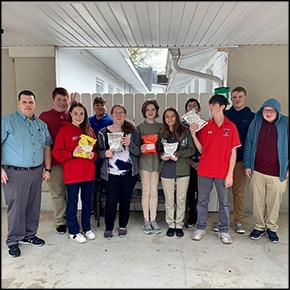 It Was Our Best Fundraiser So Far!
Faith Baptist Academy loved doing our popcorn fundraiser through Just Fundraising! We must say, it was our best fundraiser so far! We will definitely be doing more in the near future. It was easy and fast! Anyone can do this to achieve their fundraising goals! Thank you so much, Just Fundraising, for this opportunity!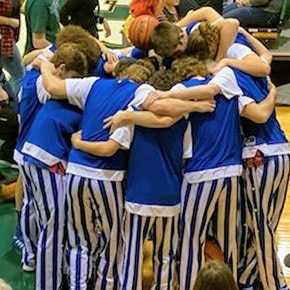 Beyond Pleased With Cookie Dough Fundraiser
Our Basketball Booster club was beyond pleased with our cookie dough fundraiser! It was a delicious, easy and risk free way for us to raise the money we needed quickly! We felt fully supported with excellent customer service from beginning to end! I highly recommend your products and company to anyone!!