A Few Of The Groups That Started A Fundraiser.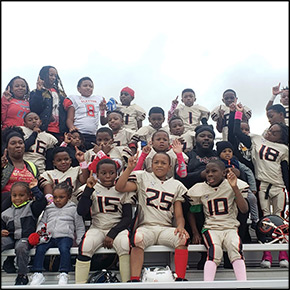 Fundraising To Help With Costs
Our fundraiser is to help parents with the cost of uniforms and equipment for this upcoming season. We are trying to help the parents as much as possible by doing multiple fundraisers. We play in Pop Warner and have plans on playing for regional's and national championships so these fundraisers will be a major help.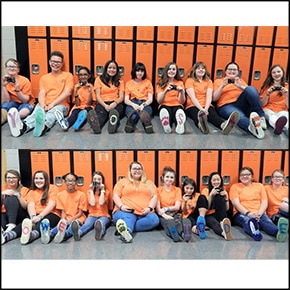 Yearbook Staff Need New Equipment
I have taken two pictures of my yearbook staff. I have 18 members. If you look on the bottom of their shoes, it spells Powell Middle Yearbook Staff. This is our first ever fundraiser and we are in desperate need for new camera, editing software and props for pictures.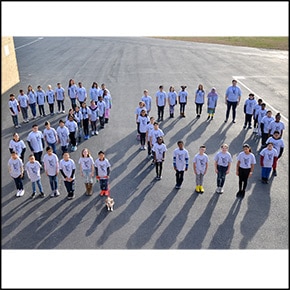 Lollipop Fundraiser Helps Offset Graduation Costs
This is the 2020 graduating class from William L Buck elementary school in Valley Stream, New York. They are excitedly selling lollipops to raise money to help offset the cost of their graduation expenses and activities. The money they earn will help pay for caps & gowns, yearbooks, a class trip to the beach and a graduation dance!
They sell the lollipops after school at band practice, school functions such as the Valentine's Day Dance, and to friends and family. There are 46 graduates this year. They are hard-working, appreciative, fun-loving and kind 🙂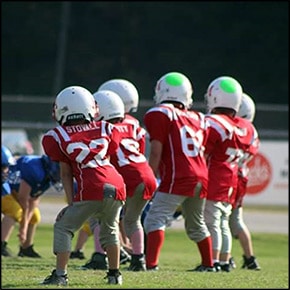 Juniors Football Team Starting Over
While this isn't all of our boys by any means munford youth football is starting over brand new this year after coming off of a bad previous 2 years. We are hoping to bring the pride back to our little kids because without them you dont get high school players and where we are from football is life.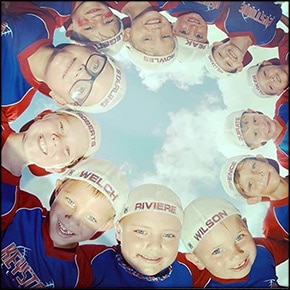 Public Youth Program Keeps Growing
We are a public youth program. Our program is growing every year. The Keystone Heights Youth Sports Association currently includes Cheer (both Competition and Sideline) Football, Softball, Baseball, T-ball, and Buddy Baseball. We operate on fundraising, parents, coaches, and sponsors. Each baseball/softball/t-ball coach is required to get at a minimum of one sponsor a season. The funds go toward our fields and facility, equipment, uniforms, competition and sponsorship's so all can play. Every little bit helps!! – Thank you so much!!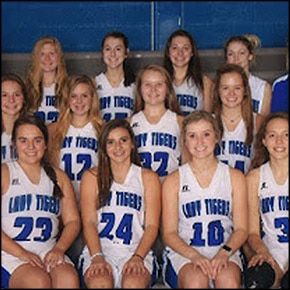 Basketball Camp Fundraiser
This is the Varsity and Jr Varsity basketball team at Mark Twain Jr/Sr High In Ralls county Missouri! These girls work their tails off trying to be the best that they can be! They work on and off the court even during off season and would like to take part in some camps and programs and that's the purpose of this fundraiser!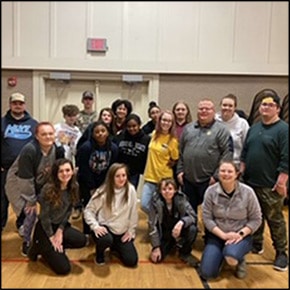 Everyone Loves The Candles
Our group recently fund raised to go to a youth retreat and different outings throughout the year. Many of our kids come from homes that can not afford to pay for these outings so we depend completely on fundraising. We sold the quote candles and were very pleased with the result! Though our group is small we were able to make a great profit. Everyone loves the candles and still tells us how good the smell! We plan to sell them every year! We recently ordered flower bulb order forms to start that fundraiser. We are looking forward to working with Just Fundraising again and in the future!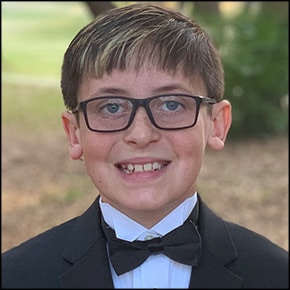 Going To Washington DC
Blayne is going to Washington DC in Nov 2020 and he needs your help! He wants to go and enjoy all the great things available to learn at one of the most amazing places ever. He enjoys learning and seeing everything we have available to us about our history.