Help! I Offered To Help Fundraise, And They Made Me PTO Fundraiser Chair!
"I woke up in a major sweat! It was the early morning after our most recent school meeting where I had foolishly volunteered to head up fundraising! I've got no idea how to start a school fundraiser! I've never done it before and haven't a clue where to start!"
Have you recently had a similar experience?
Being a parent involves new hurdles to jump over each and every day.  We all try our best to help our kids in any and every way we can. Especially when it comes to academics, being involved in the community and supporting their school fundraiser efforts.
We often push ourselves to support our child's school needs by getting involved in monitoring lunch hours, volunteering for field trips and sometimes taking the ultimate leap onto the PTO or PTA board. Having worked in school and youth fundraising for over 20 years, I've spoken with countless PTO members who found themselves in the position of fundraising chair and were handed the reins with very little guidance. If you're finding yourself in the position of PTO Fundraiser Chair or supporting fundraising role, and you're feeling somewhat helpless, I hope the following will help you gain confidence and put you in a position to take your school fundraiser by the horns!
You'll have many questions and we're here to help you answer the majority of them!  Let's take it one step at a time.
Step 1: Understand The Values Behind the Fundraiser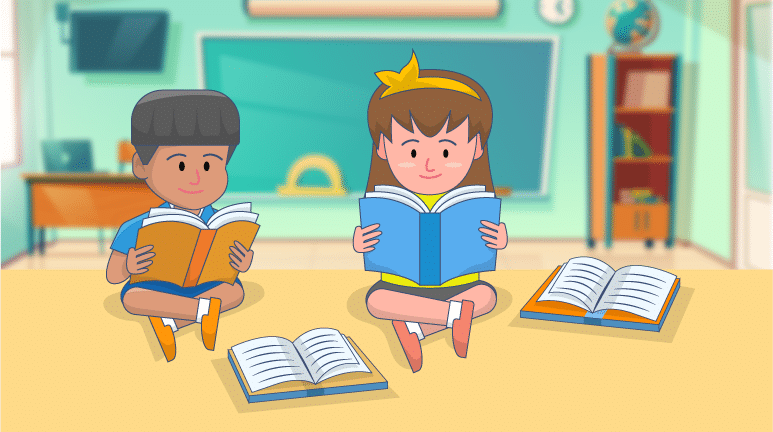 Firstly, it is important to understand why you are fundraising, how the money will be used, and what your efforts are going towards.  If you are unable to connect to why the funding is needed, how do you expect others to want to support the cause?
Make it clear that the funds will benefit the children, their education, and their learning.  Having the children be the main focus will not only drive you to work harder, but it will also keep the other PTA/PTO members motivated.
Step 2: Let's Answer the Important Questions!
As you start to plan your school fundraisers, there are several questions you will need answered.  Get with a few of your fundraising helpers, grab a notepad and start answering these questions. They will help provide enormous clarity and direction for your school fundraiser:
Which school fundraisers have already been used?
Were they successful?  What were their pitfalls?
Are there other fundraisers already being held in the school?
How many fundraisers are you allowed to hold throughout the year?
Are you able to hold the fundraiser during school hours or outside of school hours?
Can you hold the event in the school or will you need a different venue?
Are there conflicting school events?
Which dates would work best?
Will the students be involved in the fundraising?
What would they learn from taking part?
Will there be incentives or prizes for those who raise a certain amount?
If planning an event, what budget are you working with to start off?
If planning an event fundraiser, which fundraiser would be the best option to suit your school budget – charity auction, color run, etc?
What is the cost per dollar raised with your chosen fundraiser?
Who do we need final approval from to run our fundraiser?
If you are planning an event, be sure to also assess any risks or liability issues, such as laws and permits, safety measures, and insurance.  No one wants to be blindsided by an unforeseen incident.
Step 3: Consider Which Fundraisers Would Work Best For Your School? So Many Options!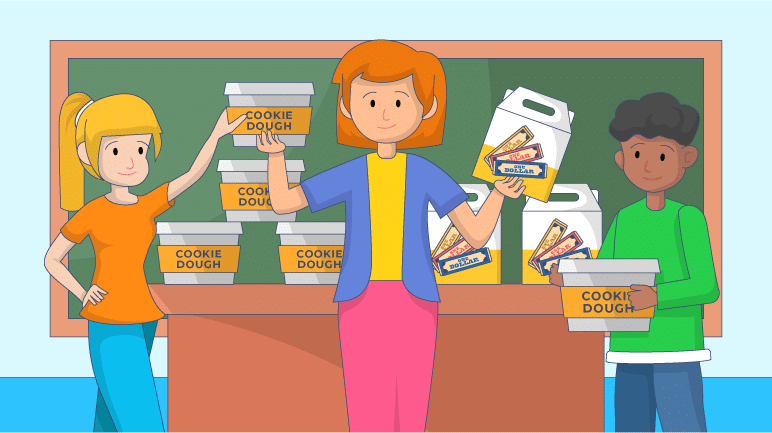 Perhaps you've decided to run a school fundraiser that has already been done and are looking for a way to add excitement in order to increase participation and sales.  Or, maybe you are now looking into something new because past fundraisers have gone dry.
Depending on the nature of what you're raising the funds for, you have a plethora of different ideas to use to your advantage.  Some fundraising concepts include selling products or hosting an event.
1) Selling Fundraising Products
One of the most lucrative ways that schools have been raising money is:
Candy:  Lollipops, Candy Bars, Pretzels, Gummies, and unique items like fortune cookies! Selling delicious treats for 50 cents to $3 each has always been a no-brainer. Chocolate dipped pretzel rods and fortune cookies have recently been introduced to fundraising and they are a wonderful alternative to a candy bar fundraiser, so consider them, as well.
Important Considerations For Your Candy Fundraiser:
Will your school allow you to sell them during school hours? If not, can you send them home with students an parents.
Are you going to obligate each student to sell a certain quantity?
Are you going to have a buy-out option which allows parents to provide a check or cash instead of selling the candy items?
Cookie Dough – Cookie dough has always been a favorite. Who doesn't love the ease of making freshly-baked warm gooey cookies. Most cookie dough fundraisers offer 6-10 flavors. You can get them in tub format, or preformed cookie dough. Smaller formats at $10 or $12 per unit, or larger ones at $16-$20 per box or tub. No name brands or big name brands like Otis Spunkmeyer.
Popcorn and Nuts and Snacks fundraisers – Let's face it – whether dieting or not, we're all pretty snack crazy. Whether it's popcorn, chocolate covered pretzels, our favorite gummies, or healthier cashew halves, you'll find your snacks selling with ease. You can find these popcorn and snack fundraisers as an in-hand seller, usually priced at $2 in a small bag, or as an order-taker, usually priced at $8-$15 for a large bag.
Candles – Scented candles are ideal as a gift-giving fundraiser several times of the year. Who wouldn't be happy to receive a wonderfully scented candle as a gift for Thanksgiving or Christmas. Also, a perfect gift for Valentines or Mothers day. Our company, JustFundraising, features Quote Candle Program which have inspirational quotes labeled o every candle.
Flowers – I really like flower bulb fundraisers because you're not only raising money for your cause but you're helping to make your local community a more beautiful place and supporting the bee population. It's a fundraiser that can be make to be educational and have the children work with parents, siblings and friends to plant a wonderful flower garden
Coffee – Wake up! Coffee is that fundraising product that almost everyone wants and needs to get their day started.
2) Hosting A School Fundraiser Event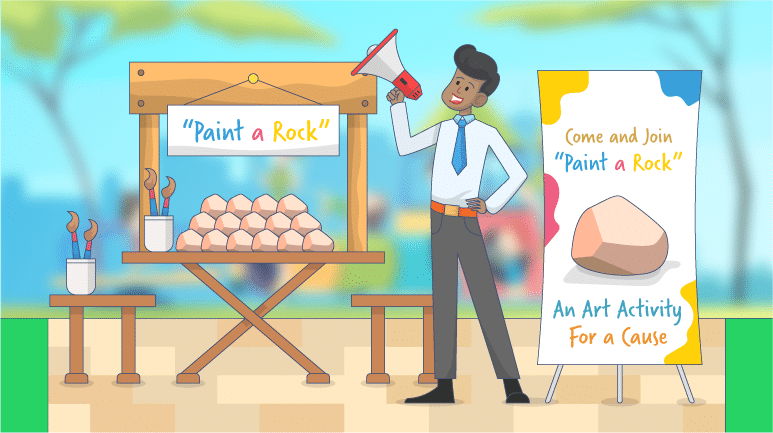 School fundraiser events such as fairs and auctions have always been popular.  However, you have many other fun options!
Paint a Rock: For a flat fee, guests paint (supplies provided), whatever they wish on a rock of their choosing. They can either keep the rock, or they can leave it with the school and it will be used in the school garden, or elsewhere on the grounds.
Sports Day:  Perfect for school fundraising!  Use the school grounds to host fun outdoor events and games, or if the weather doesn't cooperate, use the gymnasium.  Charge an entry fee, or a fee per ticket to enter whichever games/sports the guests wish to participate in.  You can also raise more funds by selling drinks and snacks.
Mystery Grab Bag:  A flat fee is charged for each event guest to choose a bag.  Bags are filled with inexpensive items that are bought or donated, but guests are unable to know what is in each bag.  Whatever they get will be a fun surprise!
Read-a-thons:  Read-a-thons are great because money is being raised by what kids in school are doing anyway- reading!  Pledges are raised for children to read for a certain amount of time.  Whether it's at home or at school, children raise funds simply by reading.
Shoe Drives:  Rather than ask for funds, you ask the community to donate gently worn/used, or new shoes.  Then, you send them to companies such as Cash4Shooz, and they will send you back a check!
Student Art Drives:  This is a wonderful way to not only raise funds, but to showcase the talent of the students who the funding is getting raised for.  Simply display the artwork, charge an entrance fee, and then allow the art to sell itself!
Parent's Night Out:  From a night out dancing, to bowling- a parent's night out fundraiser charges parents a fee that covers the activity and childcare.  It gives them a break while also meeting other members of the community- all for a good cause!  It's a great way to get teens involved as they can volunteer to provide babysitting services.
3) Corporate Sponsorships
The thought of asking a corporation for sponsorship may feel a bit intimidating, however there are things to keep in mind.  Many companies already have a budget set aside just so they are able to support local schools and charities!  It is almost as though they are looking for ways to give the money away, so if you're the first one to approach them, it's more than likely that they won't say no!  It never hurts to ask.
As a sign of gratitude, you could offer them recognition at the event by putting up their company banner and including their logo/company name in the thank you email that will be sent to each parent.  There are several ways to show you appreciate their sponsorship, and it's overall a win-win for everyone.
Step 4: Keep Your School Fundraiser Organized
Several things will be added to your already full plate when you are in charge of running the fundraisers.  This is why it is incredibly important to stay organized.
1) Create a Deadline:
Once you get your answers to the questions listed above, you will know which dates will work best for your events.  You can now begin to arrange the itinerary.
When is the fundraiser going to occur?
When is the last day of the drive?
What needs to be done and by what date?
How can you optimize the time you have?
2) Organize a Calendar:
Whether you make the calendar using a mobile device/computer in order to get notifications of important dates, or have a handwritten calendar/day planner, it is necessary to be able to visualize everything that needs to get done.
Start and end dates
Create checklists of what needs to be done by certain dates
Review them with other PTA members
Confirm when they are completed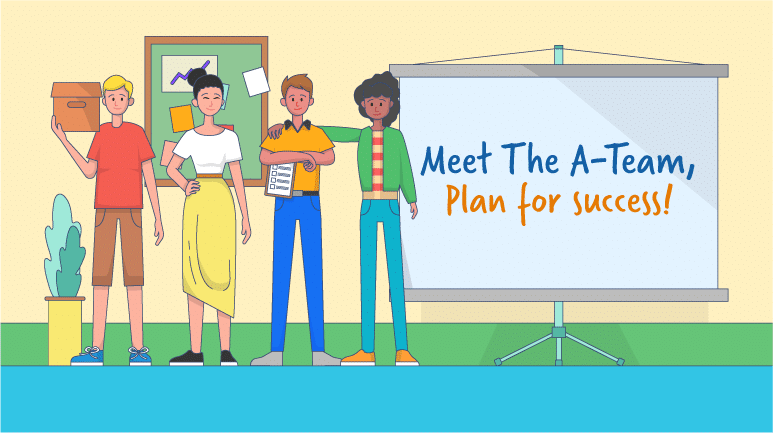 It is normal to feel like a fish out of water if this is the first time you've had this sort of responsibility weighing on your shoulders.  We teach our kids to always ask for help if they need it, but at what point do we forget that it's okay for us to ask for help too?
As you look at the budget and materials needed for each fundraiser, start to assess how large of a committee would match those needs.  Be sure to ask each member which role or task they feel comfortable helping with (depending on their skills or interests), so you can trust that it will all be done as efficiently as possible.
Never forget that each task you need completed can be delegated between the other members of the PTA- they are the backbone to a successful fundraiser.
Step 6: Promote and Publicize
In order for any fundraiser or event to thrive, it doesn't have to be said that it needs participants and supporters.  Getting the word out about needing to fundraise is extremely important.  No matter how small or large your budget is, you have your options when it comes to attracting attention.
The internet is an amazing tool when it comes to publicizing anything from news events to personal stories. Use this to your advantage!
In the world of social media, you can reach an extensive amount of people in a matter of seconds.  Post on Facebook and Twitter about your cause. Whether you're simply sharing the event to your page, or asking for donations, it will help spread the word.  You can also email family, friends, and co-workers who may not have social media asking for support.
Step 7: Final Steps To Wrap Up Your School Fundraiser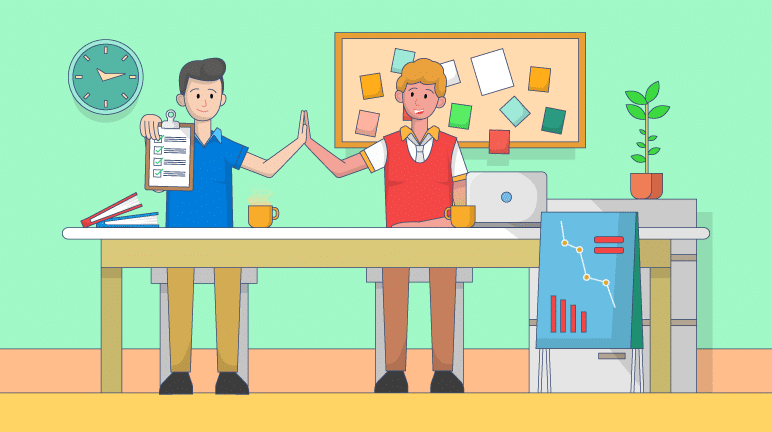 After the fundraising, there are several things you should do in order to show your appreciation, commitment and never-ending determination.
Show your appreciation by saying, "Thank You".  If it's not in your budget to send individual cards to each supporter, that's completely understandable.  Any form of appreciation is better than nothing.  Whether it is in an email, school newsletter, or a press release, the acknowledgement will be appreciated and will motivate your PTA members to work even harder for the next round of fundraising.
Assess your Success.  Crunch the numbers- did you see the profit you had hoped to see?  If not, what do you think you could do differently the next time?
Get feedback from donors.  Was any aspect of the fundraiser difficult for them to follow or support?
Look at the budget you followed.  Did your projections line up?  Could the budget be altered to maximize profits in the future?  What can you learn from this overall experience?
Did you take enough notes during the fundraising to know if you could do it again, or could it be replicated by someone other than yourself?
Once the hardest steps have been completed and the fundraiser is over, celebrate!  Maybe you have enough resources left over to throw a bit of a celebration to improve morale.  Show the kids that everything that was done was for them.  If they were involved, show them that you are proud of what they accomplished.
Also, do not forget to pat yourself on the back!  Hopefully, you met your full fundraising goal.  If not, it's okay!  It's all a learning experience.  With every fundraiser comes new lessons and insights.  It can only get easier and more profitable.  It just takes the proper resources, team and dedication.
Good luck and go get 'em! Don't forget, you're already a champion for dedicating endless volunteer hours to your local school. You're having an incredible impact!