A Few Of The Groups That Started A Fundraiser.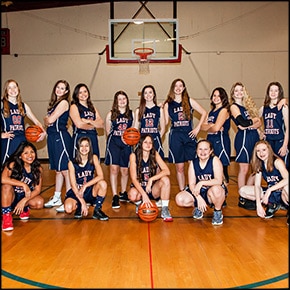 Every Little Bit Helps
We are a Homeschool Athletic league. We are growing every year. We do not have our own gym or fields to play on. We have to scramble around every week to find places to practice. Our Athletics Program includes Basketball, Soccer, Baseball, Softball, Football, Golf and Cheer. The Basketball Teams will be selling cookie dough. This will go to help with the cost of the field and facility rentals, equipment, uniforms, and conference dues. Since, we are no a public school/ program… We do not receive government funding. It is up to parents, coaches and athletes to try and raise funds. We are hoping to do well in our cookie dough sales. Every little bit helps.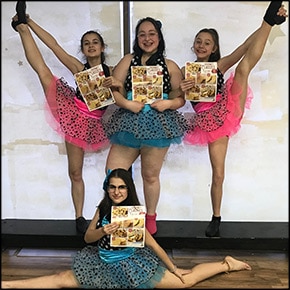 We Fundraise With Cookie Dough Every Year!
Every year we participate in the cookie dough fundraiser and we love it! The money we raise goes towards our dancers individual accounts to help offset cost for our dance families. We are so thankful for these fundraisers to make dance affordable for our families. Thanks JustFundraising!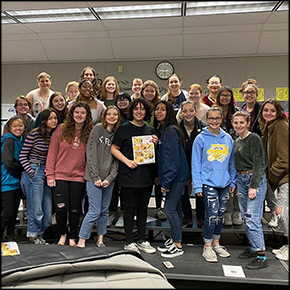 The Healing Power Of Music
We are the Saugus High School Choir in Santa Clarita, CA and we are trying raise funds for our choir activities. We are super excited to sell great tasting cookie dough at such a reasonable price! We are a hard working group of students who love music and believe in the power of music. It is the universal language that has the power to bring people together.
This year, we suffered a truly tragic event of a devastating school shooting. Our choir director was there for the students that were shot and she has been an amazing inspiration to us all. We have been really strengthened by pulling together through this tragedy and our choir is stronger than ever. Thank you to Dan and JustFundraising for helping our choir raise funds to bless the community with the healing power of music!!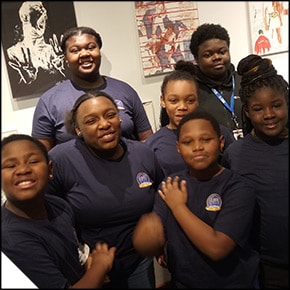 This Is Our Second Time Raising Funds With Cookie Dough
I bring you greetings from Life Changes worship center youth ministry. My name is Benica I am the Youth Pastor. Currently we are raising funds to to attend an overnight stay at Noah's Ark Museum in Williamson, Kentucky. We've started selling the cookie dough. This is our 2nd time doing the fundraiser. Our goal is $1,000. We want to raise enough funds so that no one has to pay out of pocket for this trip.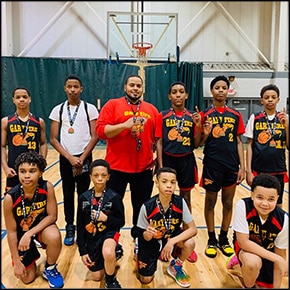 All-Star Tournament In Louisiana
This is the Gary Fire Biddy Basketball Team. They are between the ages of 12-14 and they share the love of basketball! The boys have the opportunity to represent our Indiana Biddy Basketball league in the All-Star tournament in Louisiana. We have to get to Louisiana on our own so that is why we are raising money and doing a fundraiser.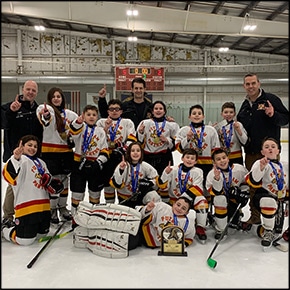 Core Values Of USA Hockey
Since 1973, the Putnam Hockey Association (PHA) has been dedicated to providing area youth with the opportunity to grow and mature through the sport of ice hockey. The Putnam Hockey Association is a non-profit, independent organization that supports the core values of USA Hockey including sportsmanship, respect for the individual, enjoyment, and teamwork. We strive to provide a fair and equal opportunity for all players who wish to participate in the sport.
So far everyone has been loving the chocolate covered pretzels! Really hoping to order more soon!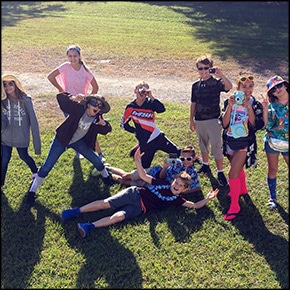 5th Grade Lollipop Fundraiser
Thank you JustFindraising for the opportunity to send my fifth graders to BizTown in Tampa, Florida. With the money we'll raise selling lollipops to our school our fifth grade students will get to experience a day in the life of a working adult as they run a miniature city.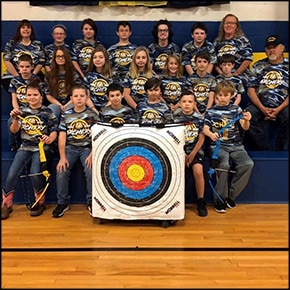 Fundraising With Candles For Uniforms
The Forge Ridge Archery team is a part of the National Archery in the Schools Program. We are selling candles to raise money for our uniforms to compete in the Tennessee State NASP archery tournament. Our team consists of a group of children ranging from 4th to 8th grade.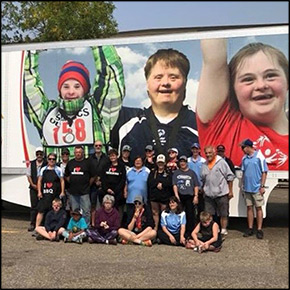 Raised Over $25,000 In The Past 6 Years For Special Olympics
For the past 6 years we have raised over $25,000 for special Olympics Manitoba. We as a family take it upon ourselves to do this fundraiser for my husband and I have 3 grandsons for whom are involved in various sports. This is our way of giving back and showing support for this fantastic organization and we will continue to do so in the many years to come.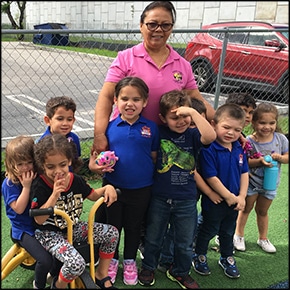 Learning Center Playground Fundraiser
Happy Family Learning Center is excited to participate in the cookie dough fundraiser with your organization. Our playground is in need of improvement and in order to make it happen our parents, friends and families are participating in the event. Our goal is to sell as many as we can to restore the turf of our playground and implement new play areas for our children.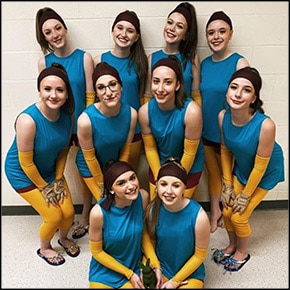 Fundraising To Get To World Championship
This 2020 year our team is fundraising to get to the world championship in Dayton, Ohio in early April. Our team works really hard, practicing three times a week and competitions every Saturday from December to April.
This is the first time Newtown High School is attending this event since 2016. Recently, during our fall season, our team won best color guard at the national championship at MetLife stadium. Every dollar helps us reach this goal to make this dream possible.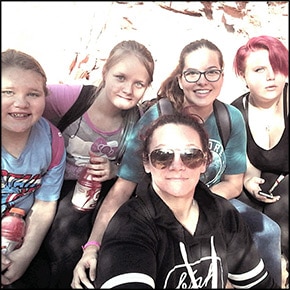 Raising Funds For School
Justice is a talented swimmer, incredible teammate, a loved friend and daughter. Justice is the oldest daughter of 2, she has fought through her high school years to graduate just like any other student and work at the same time. During her 2019 Senior year she was told she would not graduate with her class due to lack of credits. Justice quit her job to fully focus on the last bit of the 2019 year for those missing credits.
2020 school year Justice registered back into school as well as an evening school to attend for an extra 5 hours a day 4 days a week just to be sure she could graduate and attend the institution she chooses. Justice has finally graduated and her dream is to attend an SFX School in Las Vegas to do what she loves most and that is special effects.
Many of us wish we could do something to help her, and a good way to start is by raising money for the cost of her schooling.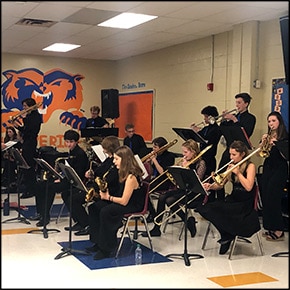 Spring Music In The Park
Our students in the Woodstown High School Jazz Band and Concert Band are fundraising to raise money for their spring Music in the Parks competition trip! Our students have been working hard to prepare for their trip, and any purchase will help them meet their goal to cover trip expenses.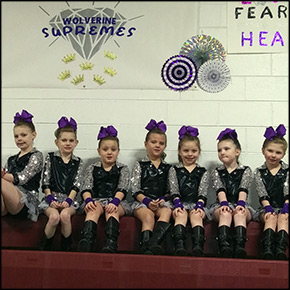 Fundraising For Crown Competition Trip
The Wolverine Supremes are selling cookie dough and popcorn to help fund their trip to the Crown competition in Florida in April. We wish these girls the best of luck they have truly earned it.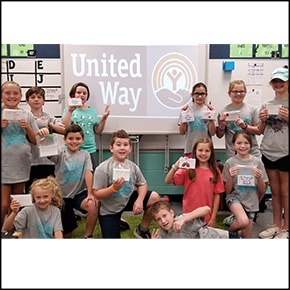 Everyone Should Have Fun At Recess
The Student Council organization at Wright Elementary in Belton, South Carolina is a group who aims to better their school and local community through monthly service projects. Just this year this group of students has created over 1200 positive message cards for the United Way's SnackPack program, hosted the school's first ever Veteran's Day breakfast, and raised over $200 for UNICEF. Now, this group of students is aiming to raise money to purchase playground toys/equipment for each grade level.
At their last meeting, the group noted how the 4th and 5th grade classes often have to loan out their kickballs and basketballs to the other grades. They believe that everyone should have fun at recess and so they plan to use the profits from their Candy Grams fundraiser to buy this equipment, totaling close to $500. The Student Council members will sell, pack, and deliver these special surprises on Valentines' Day. However, they aren't stopping there. Their next fundraiser will see them creating estimation jars to raise money for the March of Dimes.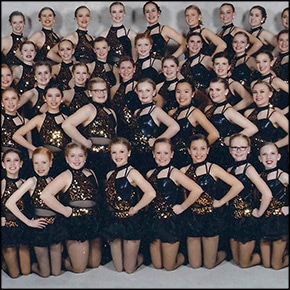 Fundraising To Help Cover Dance Costs
We are the New Hope Dance Booster Club. Our program helps support the New Hope Dance program, which has over 300 students, from age 2.5 to 12th grade. We are doing the Snackin in the USA and Earth Candles fundraisers. Proceeds from these fundraisers will be used to pay fees for tuition and competitions, and help purchase props, costumes, and safety equipment for our dancers.
Our dancers learn not only dance, but learn about teamwork, dedication, giving back to their community, and so many other things. We Adopt a Family every holiday season, perform at nursing homes, and do service projects. We also do fun things such as perform at local festivals, dance in parades, and perform at competitions around the Twin Cities. Some of our dancers have also danced at Disney World!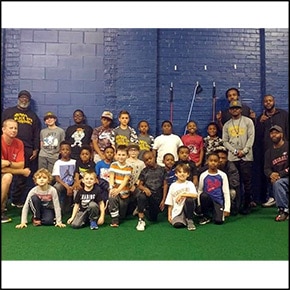 Bringing Baseball To The Community
Black Ops Sports is a sports training program in Columbus, Georgia that focuses on the youth in our community in baseball. We strive everyday to give all of our student athletes the best training possible on the field and off. Our mission is to improve all hitting , fielding , pitching, and base running skill for all athletes. In order to properly enhance our players skills we need the necessary equipment. We hope to help raise funding to give our student athletes the best experience possible.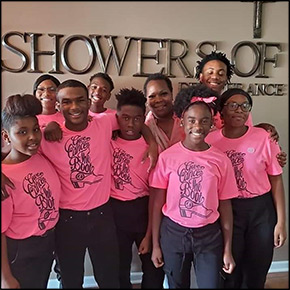 Youth Conference Fundraiser
We are conducting a Youth Conference on August 1 & 2, 2020. This event allows us to bring together young adults, adolescents, and children to teach them how to make an impact on their community.
We bring in speakers and entertainers from all over to inspire and help the youth become all they are meant to be. It also allows us to invest in the youth by providing free school supplies, uniforms, and hygiene packets for 100 students.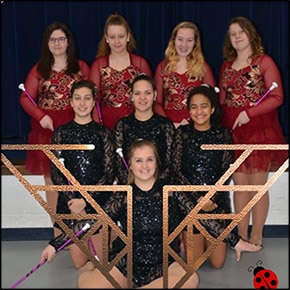 Raising Money For Championship Expenses
Penns Manor Majorettes are raising money for their Atlantic Coast Championship expenses. We chose to sell the Van Wyk confection pretzels this month. We've also sold the fortune cookie and yummylix lollipops previously. All three have been a big hit at the school district and it's a great way to have the student body to help support efforts. It also takes a lot of the pressure off the parents because the majorettes are doing their part to help out too.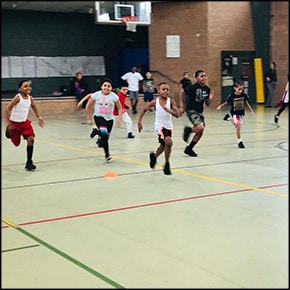 Fundraising To Purchase Equipment
At Momentum Academy we are focusing on improving our athletics department. Children need not only an academic foundation, but also a chance to exercise their gross motor skills and athletic abilities. We are currently fundraising to purchase equipment to add to our supply in order to offer a wide variety of activities. Our children are very excited about what's to come and so are we!
The senior class is selling cookie dough to raise money for After Prom activities!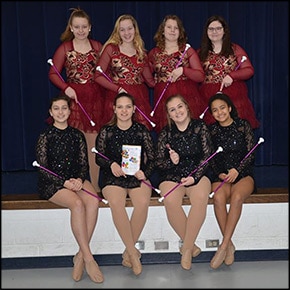 The Penns Manor Majorettes in Clymer, PA juts kicked off a fundraiser with the Pretzel Rods.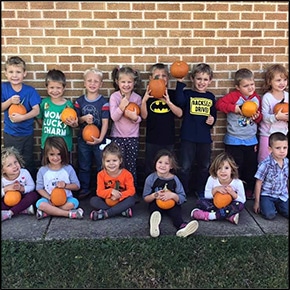 Fundraising For Classroom Suplies
We are a small preschool in a catholic school. We are doing this fundraiser to help raise money for some new and improved supplies for our classroom. Our goal is to raise enough money to add some more technology to our classroom to help our little learners!