Back-to-school time is almost upon us, and while there is still some uncertainty about what the future of education looks like, with the current health crisis forcing educators, parents, and children alike to rapidly adjust to a new reality, one thing remains the same: the need for school fundraising.
Kids still need art supplies and sports equipment, and field trips and special events will slowly resume as we adopt new safety protocols – protocols that can make group activities even more costly, such chartering more buses to allow for social distancing, or paying higher registration and admission fees to compensate for lost profits.
In short, school fundraisers are not going anywhere. But how do they work in these financially tumultuous times? How can you ensure your students are maximizing their profits while staying safe and healthy? Here are 5 ways to help your students navigate this new reality and reach their goals, all while inspiring positivity amongst themselves and within the community.
1) Offer Lower Priced Order-Taker Items.
2) Sell Unique $1 Treats, in Bundles.
3) Sell Inspirational Candles to Spread Positivity.
4) Sell Custom Face Masks to Promote Safety.
1) Offer Lower-Priced Items In Your School Product Fundraiser
The full impact of the Covid-19 pandemic on the global economy is yet to be determined, but we can say for certain that money is tighter all around. This means that your school fundraiser supporters may be more financially overextended than in previous years.
Luckily some fundraising platforms, including JustFundraising, have started to add more lower-priced options to their rosters. Lowering your price points has the benefit of enabling a greater number of people to purchase, and gives those with more financial flexibility the option of simply doubling or tripling their purchase. Here are a couple of our fave low-cost products.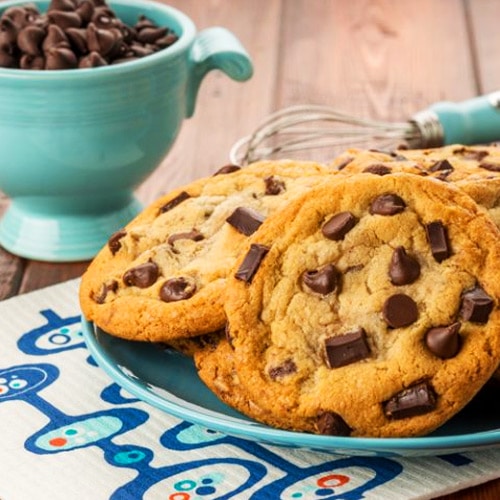 $10 Cookie Dough: Cookie dough fundraisers are always a safe bet, but most are priced at close to $20 for a 2-lb tub. By offering similar-quality options at almost half the price, you're giving even more people the opportunity to support your school fundraiser. Available in six gourmet flavors, such as chunky chocolate chip, white chocolate macadamia nut, and peanut butter, these yummy treats sell themselves.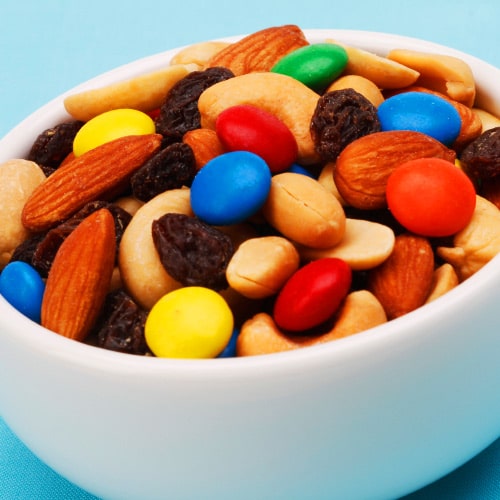 $8 Nuts & Snacks: JustFundraising's Snackin' in the USA fundraiser has loads of delicious options for all the sweet tooths and salt lovers out there (and of course those who love both together!), at only $8 a pop! From gummies and chocolate, to nuts and trail mix, your supporters can choose to indulge or go the healthy route, making this one of the most versatile fundraisers out there.
2) Focus on Volume with $1 Sellers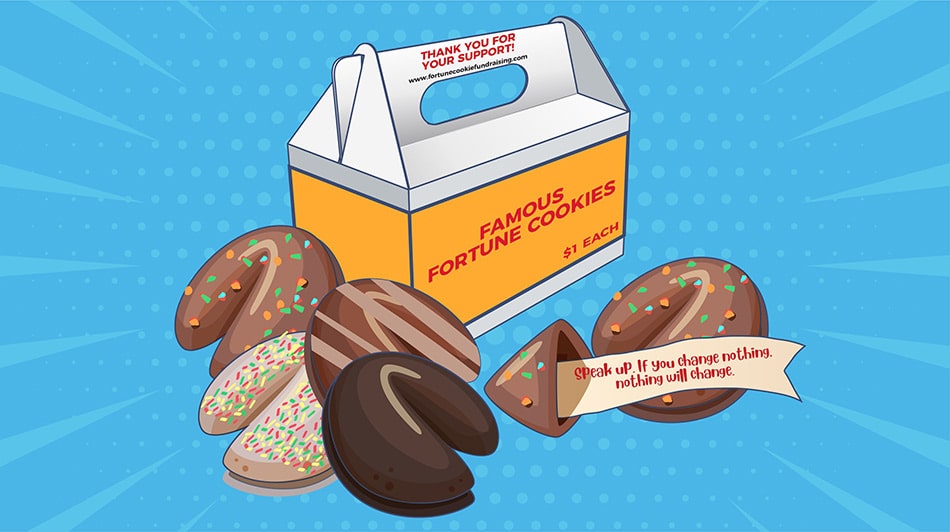 Everyone has a dollar or two floating around their pocket, change purse, or car. This is why our $1 sellers are such a huge hit and a guaranteed success. For a fraction of the price of a cup of coffee, donators can support your group and treat themselves to a delicious snack. JustFundraising offers a wide range of quality, creative, and tasty treats that will have people digging around in their pockets for more change.
Here are some of our newest $1 additions to tantalize your supporters.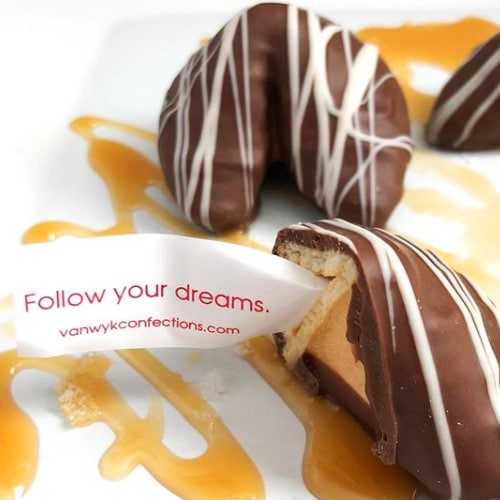 Fortune Cookies: These fortune cookies have an extra twist, with a gourmet chocolate and candy coating. Supporters can choose between birthday cake, chocolate bits, cookies and cream, and salted caramel. And, of course, each cookie contains a positive and uplifting message, perfect for spreading cheer and emphasizing that we are indeed all in this together. So delicious, that selling them in sets of 5 or 10 will be a breeze!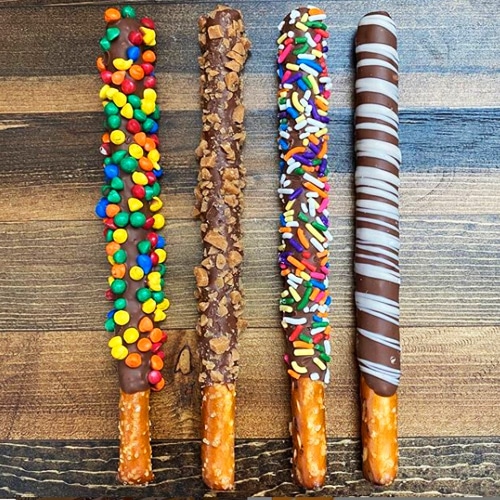 Pretzel Rods: Crunchy golden-brown pretzels dipped in chocolate and rolled in a variety of candy, these heavenly snacks will attract salty-sweet lovers like moths to a flame. Each case comes with 4 portable carriers containing 60 rods each, so your group can easily take their fundraiser on the go, to sports games, family picnics, door-to-door, and anywhere else safe gatherings are permitted. Test selling them in bundles of 10 – buy 10 and get 1 free!
3) Spread Warmth and Positivity with Candle Fundraisers
People need a pick-me-up more than ever in these strange new circumstances, so why not combine your fundraiser with a campaign to spread hope and joy?
JustFundraising's candle fundraisers offer supporters an array of soothing or energizing scents and alluring colors in a cute mason-jar format. They're also hand-poured in the USA, so every purchase helps support the American economy. Plus, at only $15 each, they're significantly more affordable than the popular retail brands.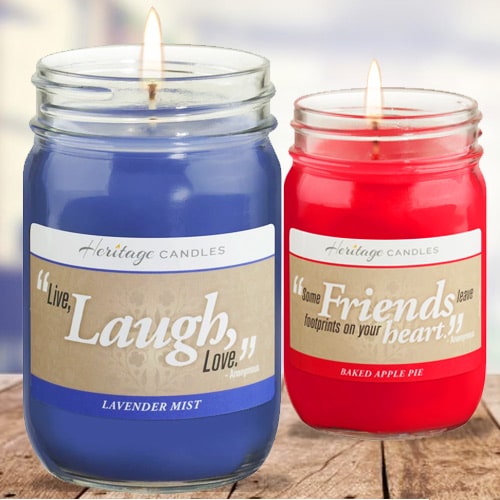 Quote Candle Fundraiser: Not only do these beautifully-scented candles have a 75-hour burn time, they're also adorned with pretty labels on which uplifting quotes and sayings are written. Messages such as "Home is where the love lives", and "Be the change you wish to see in the world" serve as reminders to your supporters to stay positive and that good things are yet to come.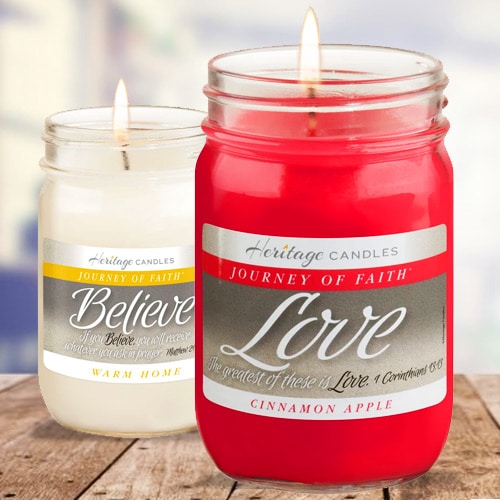 Journey of Faith Candle Fundraiser: If your group is looking for more faith-based messages of hope and positivity to pass on to their supporters, our Journey of Faith Candles fit the bill. There are 8 combinations of theme and scent, such as Forgive (vanilla bean), and Praise (garden rain), each containing an uplifting Bible verse. Not only are you helping your supporters find strength and comfort in adversity, you're also allowing them to exercise their religious values by helping students, in turn, raise funds for much-needed school supplies and activities.
4) Support Your School and Promote Health and Safety With Custom Face Masks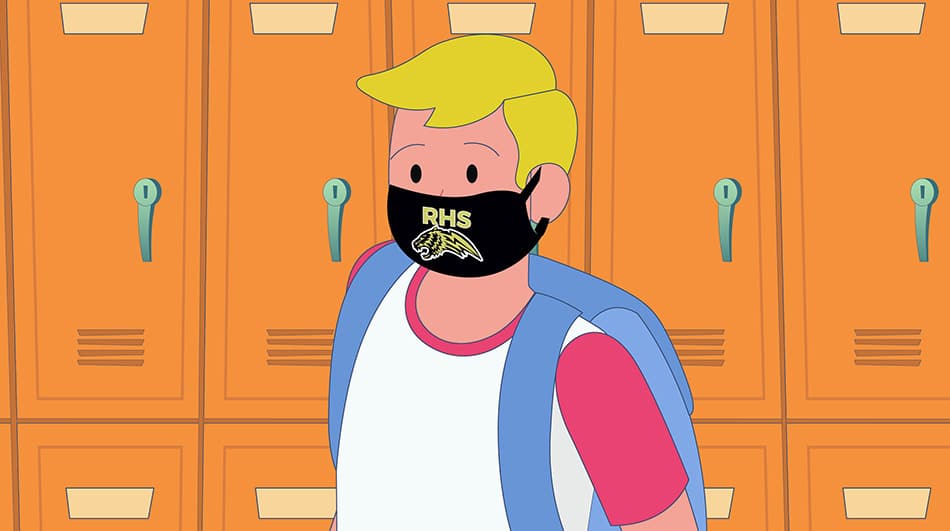 As the use of face masks becomes an increasingly important tool in keeping the public healthy, they're moving from a completely utilitarian piece of fabric and elastic to something of a fashion accessory. More and more, people are trotting out masks with colorful prints or logos of their favorite brands and sports teams. It's a brand-new way to express yourself!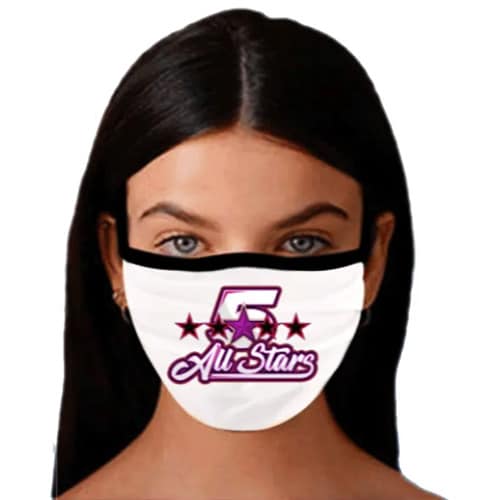 For a small startup fee of $35, JustFundraising will create your own custom face mask order-taker with a variety of colors and patterns, including some with your school or team's name and logo. In addition, we will provide you with your own Custom facemask web site, which you can email and text to friends to generate online sales.
Masks are competitively priced at $15 or 3 for $39, and come in both adult and kid sizes. Have your supporters put their best face forward with the world's newest – and safest – fashion accessory!
5) Run An Easy And Safe Virtual Fundraiser
While we've always stressed the importance of safety in school fundraising, particularly when it comes to door-to-door sales, today's students are faced with a whole new set of risks with regards to health and safety. This means that in-person sales and donations may be limited for the time being.
One thing we can be grateful for is the fact that we live in the information age, meaning that virtually all transactions, social or financial, can be done online. There are infinite ways in which to fundraise using online platforms, either as a standalone campaign or as a complementary tool to your traditional fundraiser. Here are a couple of ways JustFundraising is in your corner when it comes to maintaining healthy profits – and healthy students – in a contactless world.
Create your own online cookie dough fundraiser page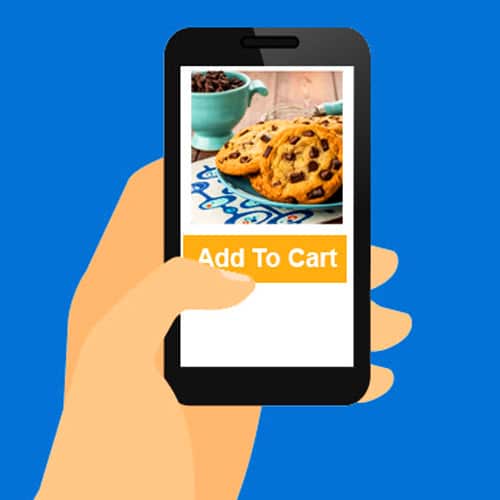 We've created a sister website called iRaiseMore.com that allows your supporters to order cookie dough directly from your group's own custom site. Your students receive a link that they can share with friends and family – and followers – via email, text, or social media. Payments go directly into your account, so that when the time comes to have your items shipped, the funds are ready and waiting. Note that products are shipped to a singular location, so be sure your supporters are within a reasonable delivery or pickup distance!
Buyers also have the ability to enter the name of the individual they're supporting, adding a personal touch to the process, as well as enabling us to keep track of individual sales, if there are any incentive prizes to be won.
The online fundraiser alone is enough to ensure success, but it can also be used in tandem with traditional fundraising methods for even more profit down the road as Covid restrictions are lifted.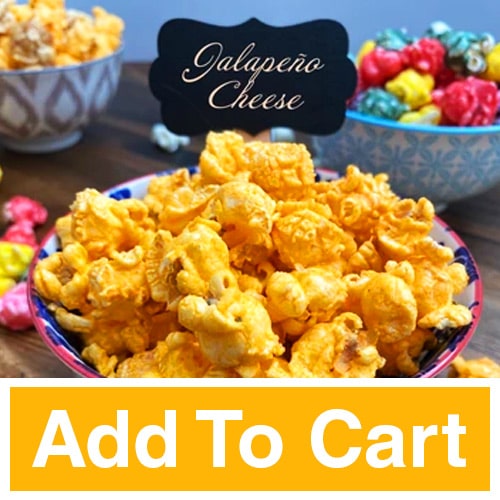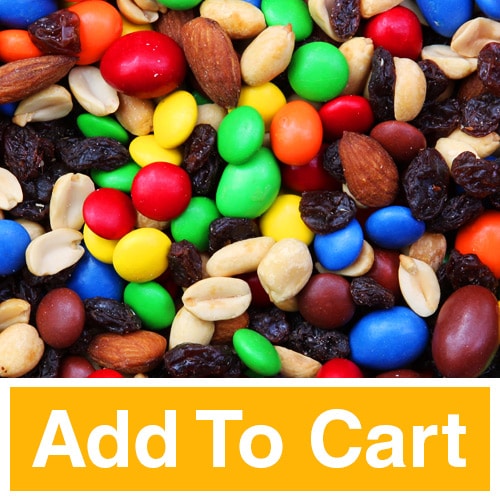 They can be used alone or combined with order-takers, making it easier than ever to raise money while prioritizing the health and safety of both your students and your supporters.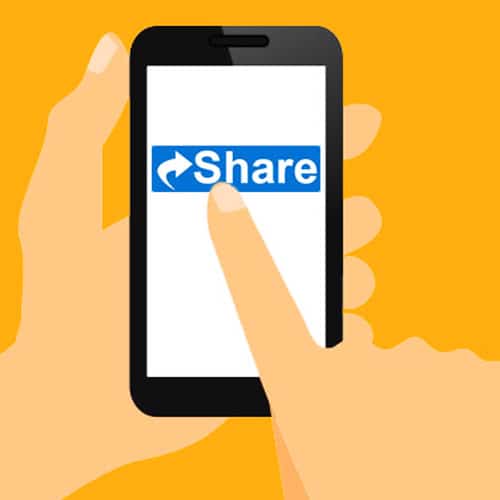 Your online store is shareable by text or email which allows your students to reach a wider audience in a shorter amount of time. Donors can purchase items online for easy, safe and convenient fundraising.
Once we ship you your order, you can coordinate safe drive-through pickups or deliveries so your supporters can enjoy their products at the most minimal risk possible.
A New Hope For Humanity – And School Fundraising
Fundraising in a time of Covid presents new and interesting challenges, but it also shows us how resilient and industrious we are as individuals, as a community, and as a planet. And that might be the most important lesson we can teach our children.