Most of us remember a coach who saw the best in us and inspired us to reach for it. As a coach, you're making an investment in the youth in your community. Thank you.
You have the chance to change lives and inspire players. You want to improve team performance. You want to see your athletes win and find the best part of themselves. You want to encourage strength, teamwork, and practice. You want to teach them perseverance.
Whether you're a new coach, or you've been coaching for 10 years or more, it never hurts to go back to the basics of being a good coach. There are a handful of things you can do to boost your team's performance and help your athletes grow.
1) Focus on Your Relationship With Each Team Member
Good coaches know that each member of the team is a vital part of the whole. Make sure you take the time to learn the individual strengths and weaknesses of each player and take time to build a relationship built on trust and encouragement.
Your players need to know they can trust you as a coach, and when you push them, it's to make them stronger. Your relationship as a coach should revolve around honesty and positivity. Your players look up to you as a role model and a mentor, and you need to exemplify that.
To help strengthen your relationship with your players, consider hosting events outside of practice time. Take the team on a lake trip or host a BBQ on the weekend. Let your players get to meet the real you, off the field.
2) Always Be Learning
As a coach, you should always be learning. Read something new every day. Read about tactics other teams and coaches are trying to boost results. Read about fitness, nutrition, and motivation.
Every day you expect your athletes to be growing as individuals, to keep pushing themselves and educating themselves as well. As their coach, you're their role model. You should always be able to have a story about something new you learned to be an example for your team.
Continuous learning about the sport and about athlete training will also help you keep your players safe, and help you implement the latest coaching and practice ideas before they become popular.
3) Look Back and Reflect
A good coach doesn't lose a game and get angry. Instead, they sit with their players and go over the game. What were the strong points, where did the team make mistakes? Most importantly, going forward how can the team learn from those mistakes to become better players, and a more cohesive team?
But a good coach doesn't stop there. At the end of each practice, each game, and each interaction with your players, a good coach reflects on what happened. They ask themselves whether they were a good coach in that situation, and what could they have done better?
Most importantly, a good coach doesn't just let these reflections happen and vanish. They take the lessons they learn and implement them into daily practice. Make a habit of adding reflection into your coaching practices.
4) Practice Harder Than You Play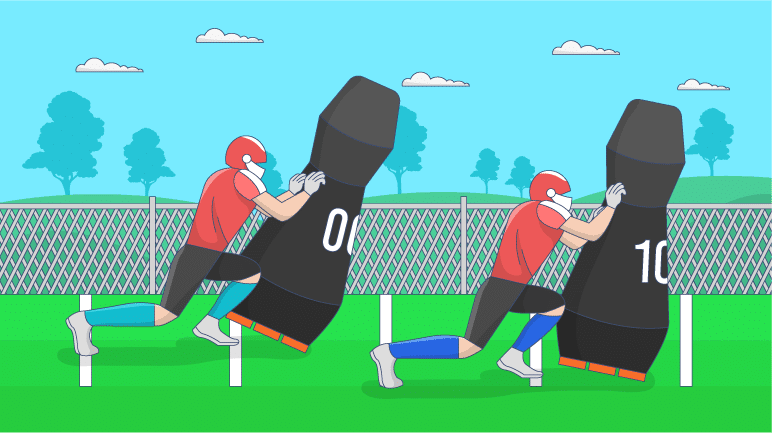 The middle of the game should never be when athletes find out what their limits are. Reaching and pushing past limits needs to happen in practice, so the game is never a challenge.
When a game starts, players should feel confident and prepared. Make sure practice for your team is harder than any real game ever is. When the bar is set higher during practice than when the stakes are high, your athletes will be ready when it's time to leave everything out on the field.
5) Be a Role Model
As a coach, you have enormous influence over your players. A coach is a role model and an example for the community. To get the most out of your team, be the kind of person you want your athletes to become.
Be kind, push past obstacles, and always be learning. Be positive and encouraging; let your athletes know you're proud of them.
6) Be There For Your Players
Athletes should know they can rely on you for wisdom, guidance, and help. When a player comes to you for advice, or just to chat, let them know that they have your attention 100%.
This goes back to building genuine relationships with your players. Make a point to put away distractions or silence your phone. Let your players know that you are always there if they need someone to talk with.
7) Take Time to Build the Team
A sports team pushes through challenges and claims victories as a group. As a result, they need to know they can rely on each other.
Teach them to communicate and learn to rely on and trust each other. Create drills and exercises that keep your team close to one another and force them to listen to each other.
You can expand this outside practice too. Consider taking your team out for team building activities to encourage them to work together off the field too.
8) Learn to Motivate
Watch great speakers and listen to the way they talk. Pay attention to the words they use and the feelings they inspire. Listen to the cadences and the flow. Then learn to mimic it.
When your team is down, they'll turn to you. They'll look to you for guidance, and it's your job to inspire them to come out on top again, to keep pushing against impossible odds, and to never give up on each other.
Watch Ted Talks for inspiration, and listen to iconic speeches throughout history. Pay attention to the motivational speeches in great sports films or war films to get ideas. You may even want to practice your speeches, so you know exactly what to say when you're needed most.
9) Define Roles and Expectations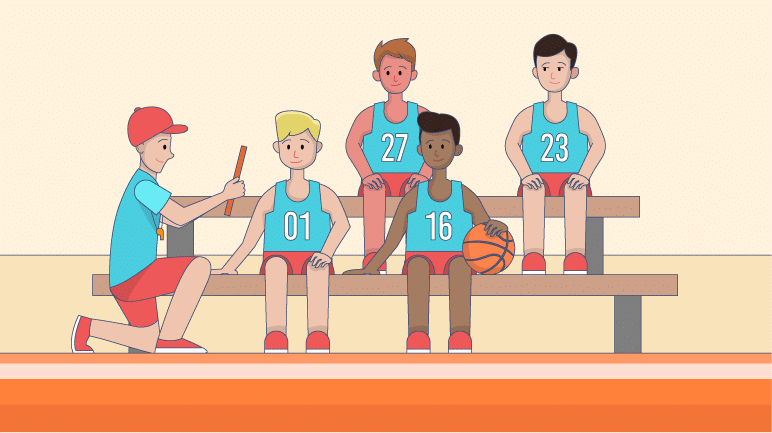 Every role on a team is vital, but players must learn that they can't play every role at once. Strong players may want to compensate for weaker members on the team. But this doesn't help to create a strong team.
As a coach, it's your job to define the roles and expectations for every player and guide them in a way they know they're a valuable asset to the team.
You also need to define your expectations and standards and let your team know you mean it. As a coach, you're teaching your athletes to meet high standards and exceed them. You're teaching them that there aren't excuses, and anything is possible with hard work.
10) Learn to Be a Good Leader
Coaches are leaders. While you have to learn to motivate and push your athletes, you have to learn to lead and inspire them too. To improve team performance, study greats like Abraham Lincoln, Martin Luther King Jr, Winston Churchill, or other leaders that personally inspire you.
Learn the values that make a good leader, and work to exemplify them. You'll be a role model for your athletes, and you'll encourage them to be better people too.
Also, make sure you don't lose your team. They should have full confidence in you, as their coach.
11) Understand Limits
To earn your player's trust, you need to build a history of pushing them hard, but not harder than they can handle. Learn to understand your player's limits and create a history that they can trust you. Everyone has different strengths, weaknesses, and limits, and learning these will help you become a trustworthy coach.
12) Learn to Control What You Can – Forget the Rest
If you haven't coached before, you may be tempted to micromanage your players. Don't. It will only breed resentment. Instead, learn to control what you can, and learn to let go of the rest.
13) Don't Ignore the Weak Links
It can be tempting to sideline players who don't keep pace with the rest of the team. The players who consistently under perform are often the players who have the most to give when they're supported and properly coached.
Understand that the same techniques that you use for some of your other players may not work as well for these players. Like Master Shi Fu learned to teach Po Kung Fu by motivating him with food, you have to come up with your own techniques that inspire individual athletes that are different from the rest.
14) Believe in Your Team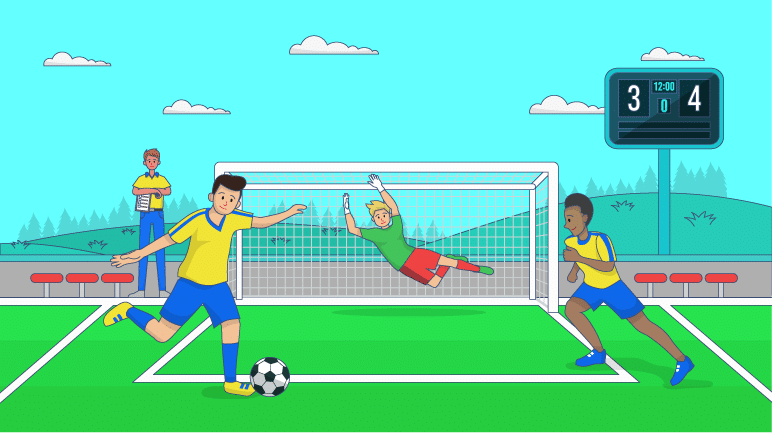 Have high expectations and expect your players to meet them. Expecting the best out of them will encourage them to bring out the best in themselves. If players know their coach doesn't respect the team, you can't guide your team at all.
You Can Be a Great Coach
Great coaches think about their teams. You need to learn to identify your team's weaknesses, and instead of ignoring it, teach your team to overcome it. Identify the individual strengths of each athlete and help them strengthen their weaknesses.
Great coaches inspire their teams to push hard and keep growing. They teach their athletes courage and perseverance, that giving up is never an option, and anything is possible through hard work.
Coaching is a hard and ceaseless job. But it's rewarding too. As a coach, you're investing in the local youth. You're teaching them to work hard, work together, and be better than the person they were yesterday.
The tips above will help you become a great coach, and inspire the best in your athletes to create an amazing team and boost your team's performance.
JustFundraising is here to help teams have the best season possible by helping you cover all the gaps in your budget. Find out about how we can help you raise funds to keep your team going for another season.