Light Up Your Candle Fundraiser Profits!
Are you looking for a candle fundraiser with great choice and higher profits? Justfundraising has simple and profitable candle fundraiser programs offering 50% profit, free shipping and with no start up costs!.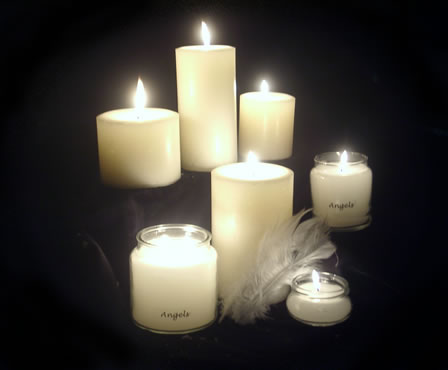 50% Profit
Great for all groups young and old
Won't melt so great for summer
No Money Up Front
Free Shipping
Free Brochures
A Candle Fundraiser For Everyone!
Quote Candle Fundraiser
Each hand poured candle is highly fragrant, long burning and proudly made in the USA with lead free wicks. The all natural wax and upscale fragrances create wonderful aromas with an inspirational message in your home!!
Learn more about Quote Candle Fundraiser
Earth Candle Fundraiser
Hand-poured with pride in the USA! Our new Earth Candle Collection is sure to be a huge success! With two styles to choose from and 18 fabulous scents, there's something for everyone!
Learn more about Earth Candle Fundraiser
Journey of Faith Candle Fundraiser
The Journey of Faith Candles with scripture have arrived. This is our preferred candle fundraiser for church groups. This simple 1-page order-taker features 8 wonderfully scented candles priced at only $12 each. They are beautifully labelled with titles such as Hope, Praise and Serve, followed by a corresponding verse.
Learn more about Journey of Faith Candle Fundraiser
Touch of Elegance III Candle and Diffusers Fundraiser!
This beautiful brochure offers your supporters 27 candles and diffusers to choose from. Warm up your home with a new scent today!
Learn more about Touch of Elegance III Candle Fundraiser
Candle Fundraiser Tips!
Here are some candle fundraiser tips that can help make an already successful fundraiser even more successful:
TIP: Have a few candle samples on hand, the wonderful aromas will win them over.
TIP: Encourage larger sales by offering bundle deals at a slightly lower price.
TIP: Perfect fundraiser for gift giving holidays like Christmas and Mother's Day.

Rosie McRae, Predators Girls Softball "You guys eased all my worries, and showed genuine concern for my team's fundraiser. I really appreciate your support."
Related Articles

Looking for the best candle fundraiser? You've come to the right place!